Dam by Arrmet Lab
---
One of Arrmet's longest-standing projects is the Dam collection of padded seats, which combines softness with technical qualities. Originally designed for office use, its wraparound shape and the quality of its upholstery have led architects to interpret it in a more liberal way, resulting in a stool for cocktail bars and restaurants and a small armchair to accompany imposing tables in fashion corporate environments. On this basis, Arrmet Lab, Arrmet's design laboratory, set to work in redesigning the collection with one eye set firmly on ergonomics and one on design. The armchair now features three superimposed bands, while the stool has been embellished with a warmer, more versatile wood base.
---
Comfort in colour
Natural comfort comes in the form of a curving, wraparound backrest and in the tactile quality of the upholstery. The Dam armchair today performs even better and is more ergonomic, with the extra band offering greater support for the back. There is also an even wider choice of upholstery, which on the stool with stainless steel base matches with the colour of the painted footrest.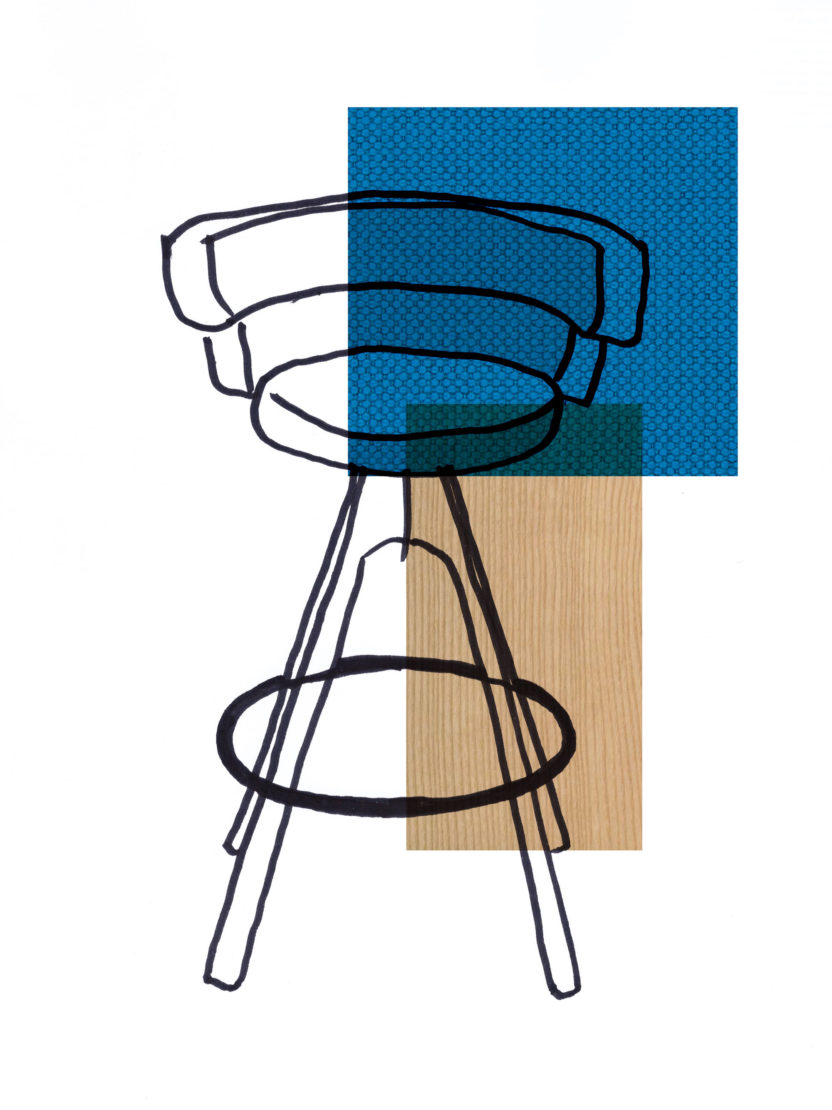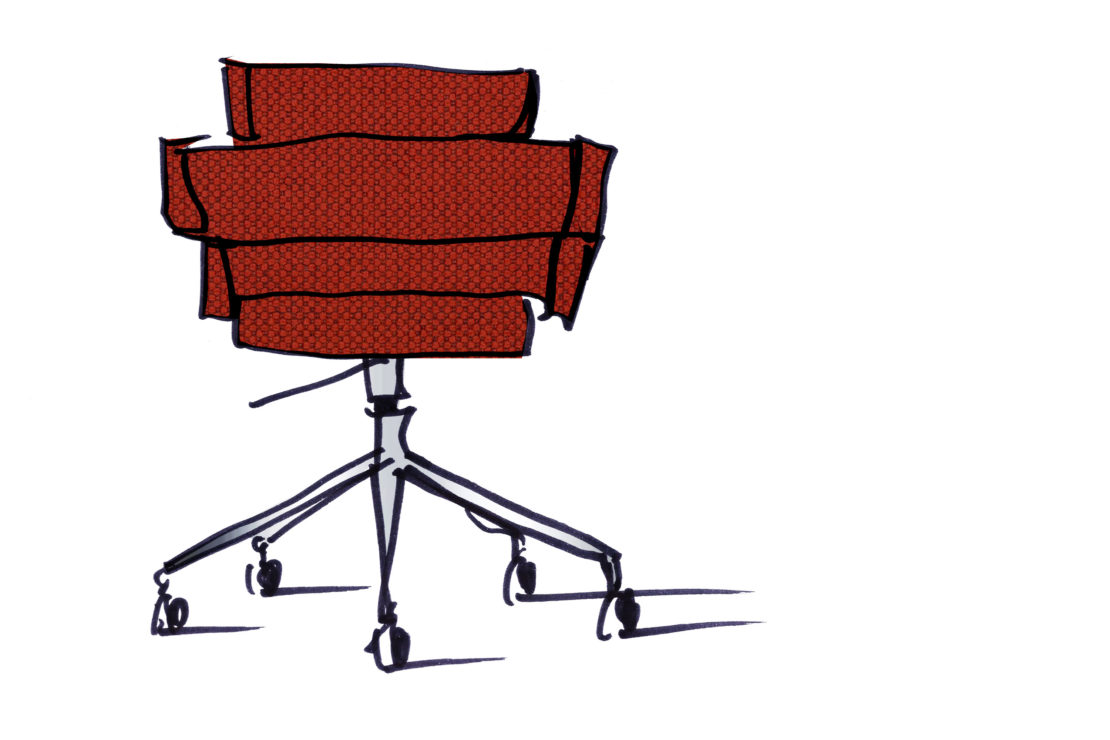 «A long-lasting product generates trust, and trust is an increasingly important factor»

Q. How has the Dam collection evolved?
A. Dam started out as a collection consisting of a small armchair – with a number of different bases – and a stool with adjustable central base. When we launched it some years ago, we were thinking primarily of it being used as an office chair and have therefore found the different interpretations that architects have given it from time to time highly intriguing. Their finishes have turned it into an element identifiable with restaurants, bars and showrooms in the fashion world.

Q. Why did a change become necessary?
A. To enhance the armchair's performance and ergonomics even further and also to nudge the stool in the fashion direction suggested by our partners, the architects. More specifically, a third ring has been added to the armchair which provides greater support for the back; this means greater comfort for people who spend long hours in the same position as happens in meeting rooms or work areas in a typical corporate environment, but not only for these. The stool, which previously rested on a single, rather technical, central base, is now also accompanied by a warmer, more versatile version with swivel wood base, which can be customised by choosing from the many types of wood and finishes available, giving interior designers more options to play with.
Q. How can Dam's success be explained?
A. Arrmet does not aim to create trendy products that exploit commercial momentum in the short to medium term. On the contrary, it develops far-reaching, long-term projects that don't necessarily express their full potential when they are launched but do so over time, incorporating ideas coming from the market, designers or partners, interior designers and architects who always find that Arrmet is the right contact to develop tailor-made or customised projects. Dam expresses this philosophy and we have always supported and promoted this project, achieving slow but consistent growth. A long-lasting product generates trust in those who buy and those who sell, and trust is an increasingly important factor.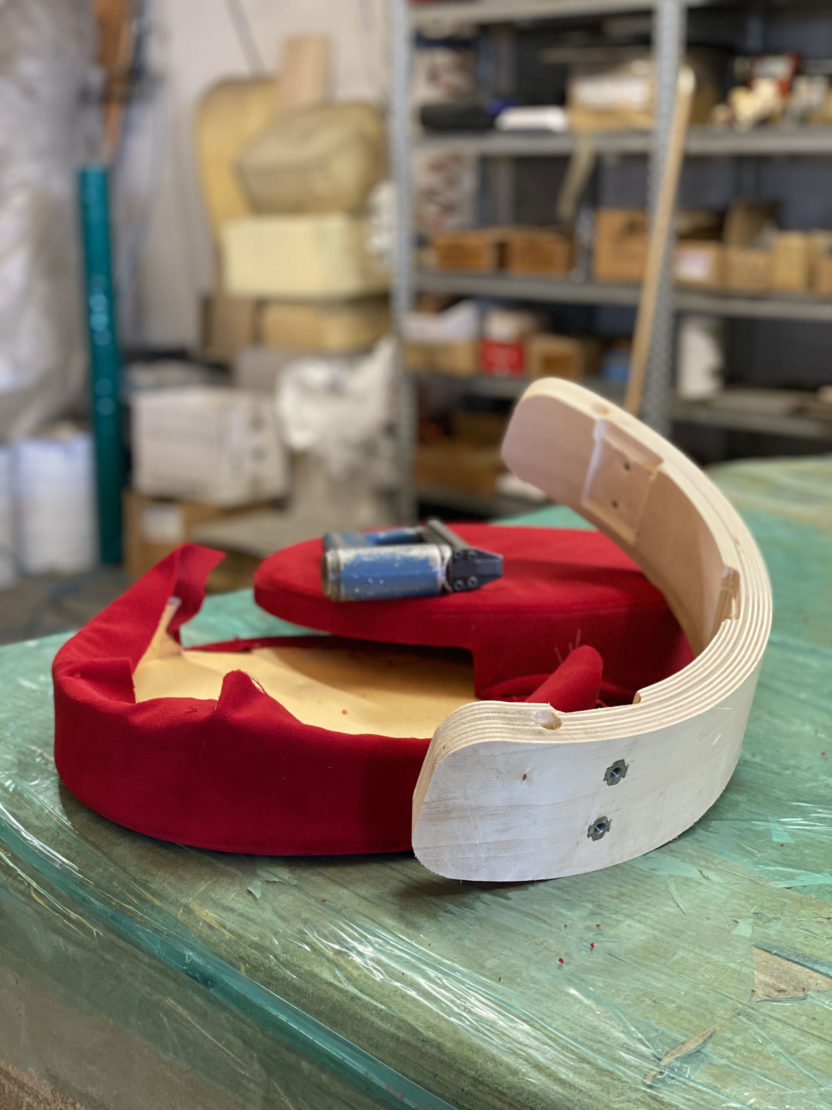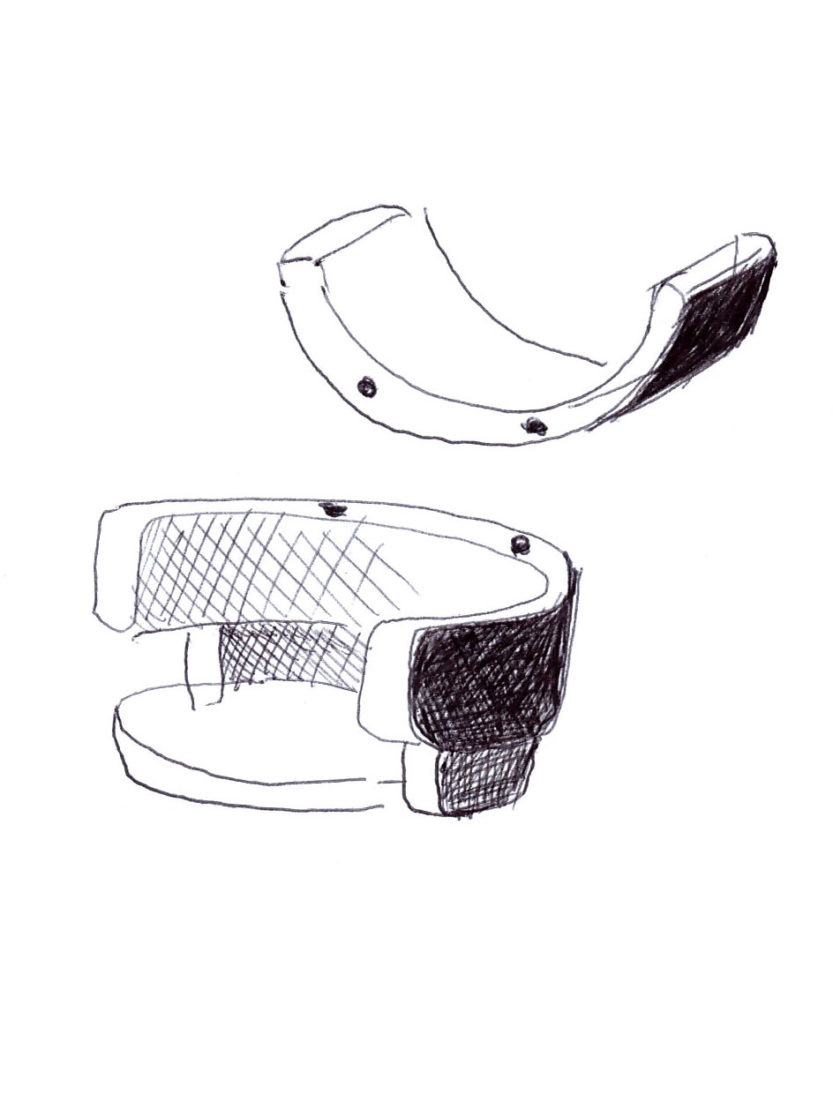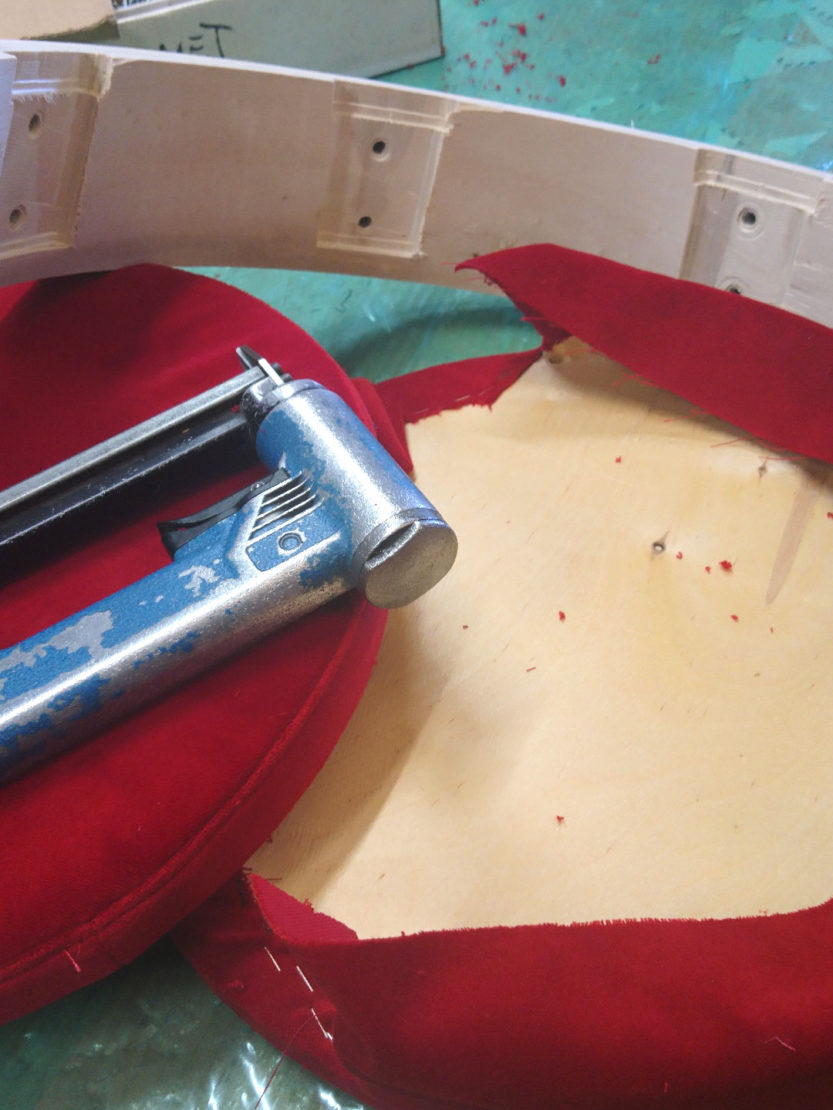 Technical focus on the collection
Dam is a padded seating collection consisting of armchairs and swivel stools. The round, well-padded seat has a wraparound backrest consisting of two or three superimposed bands, which not only provide comfortable lumbar support but also act as armrests. The armchair is available with trestle base, with or without rotating castors, while the swivel stool is fitted with an adjustable height satin-finished stainless steel base with chrome-plated or painted footrest, or wood base.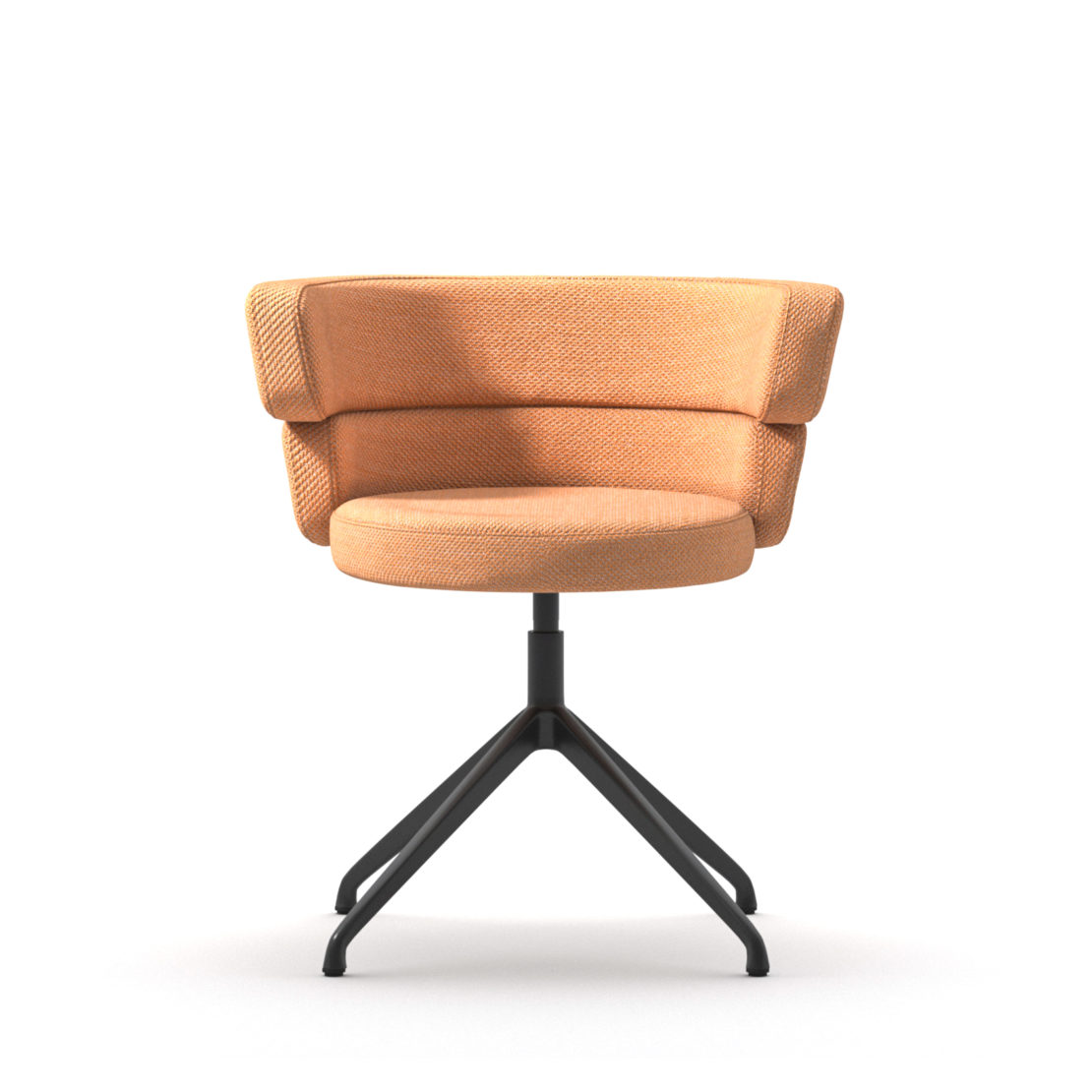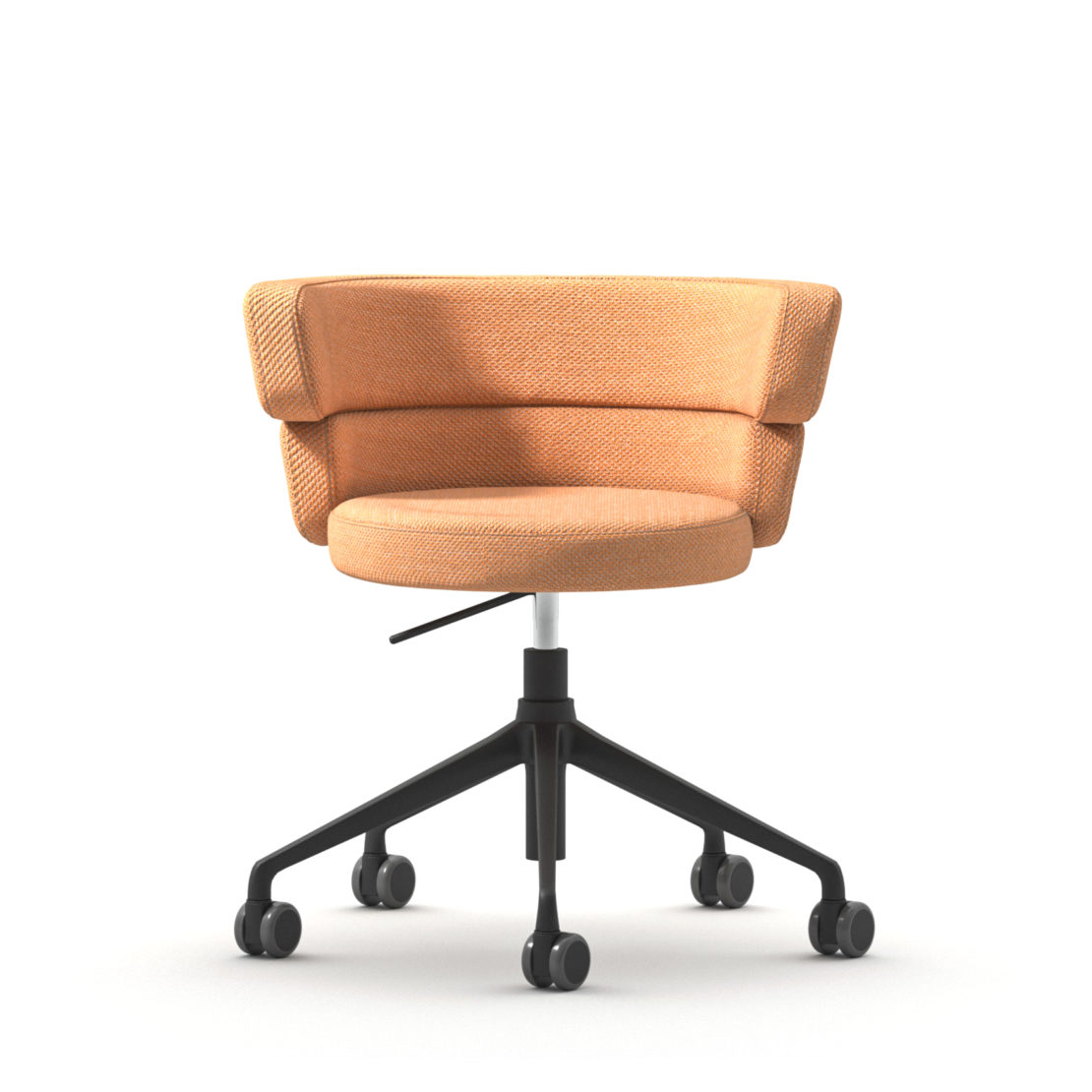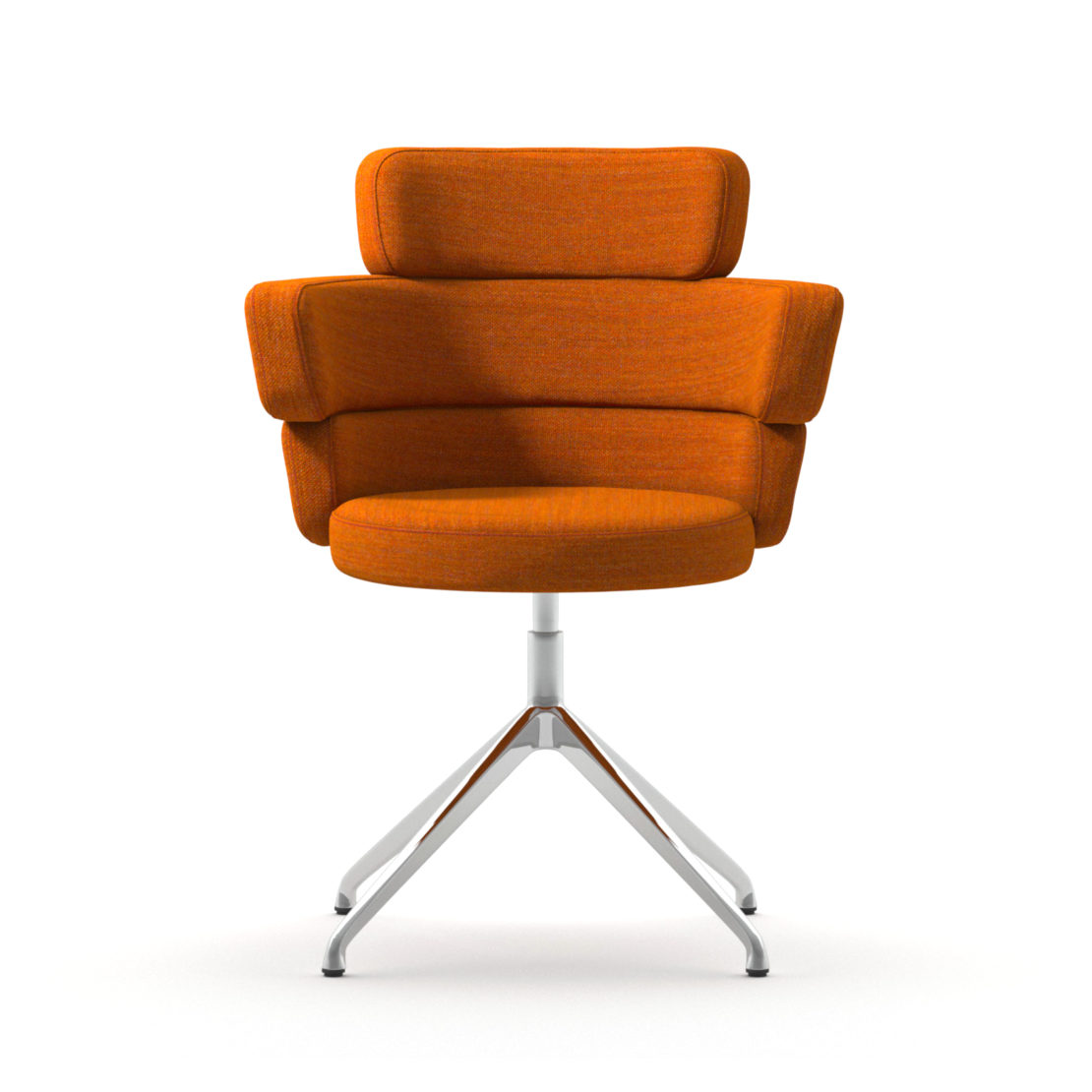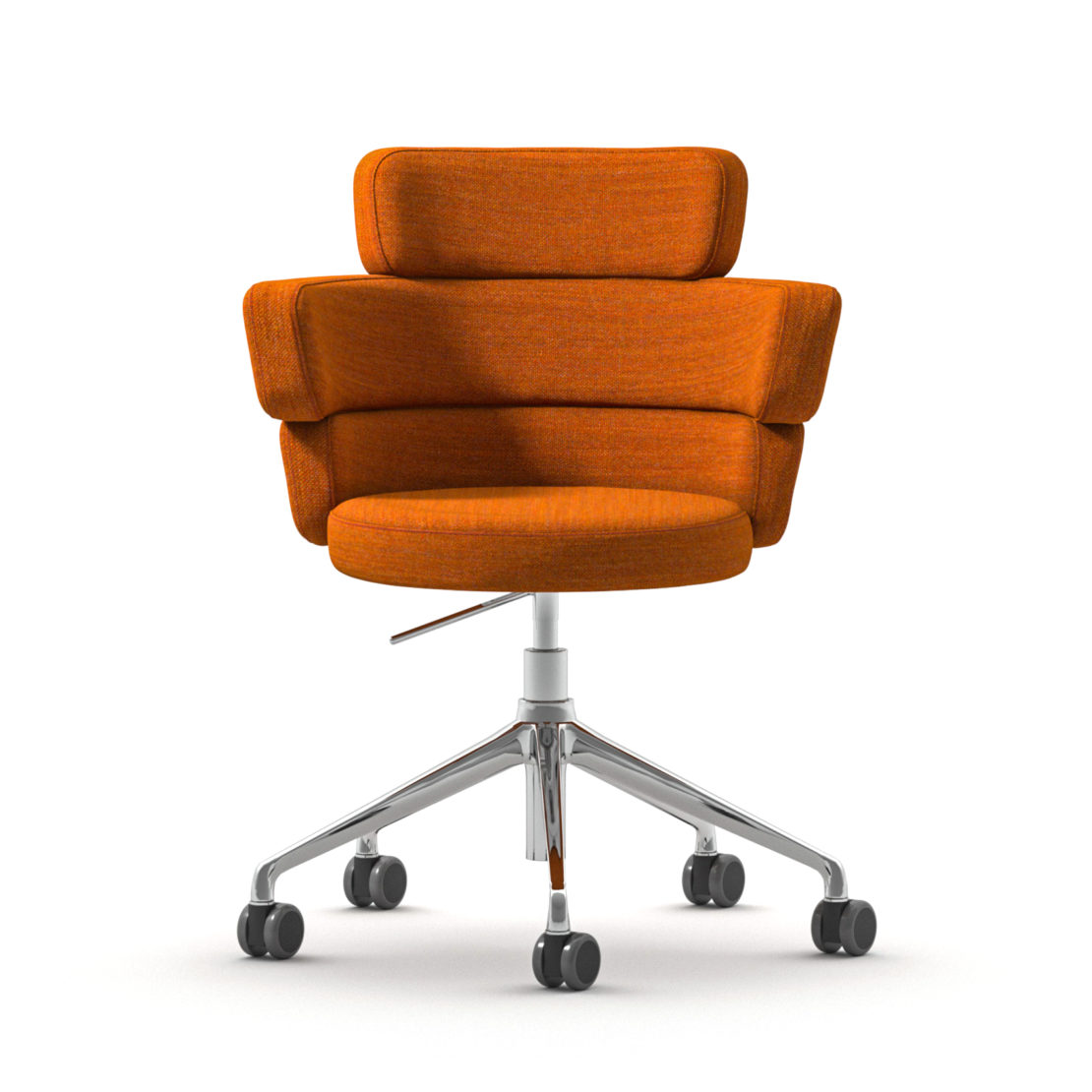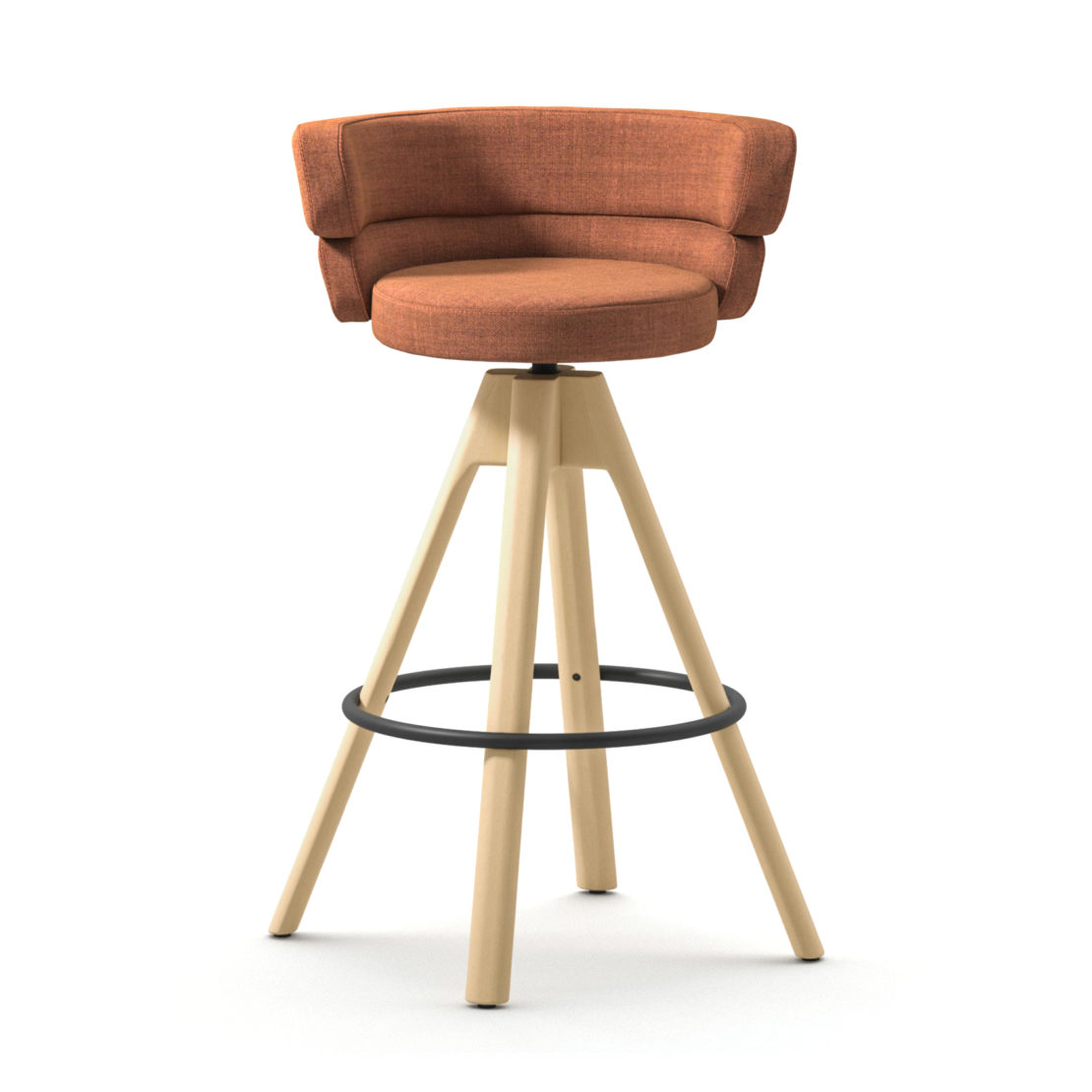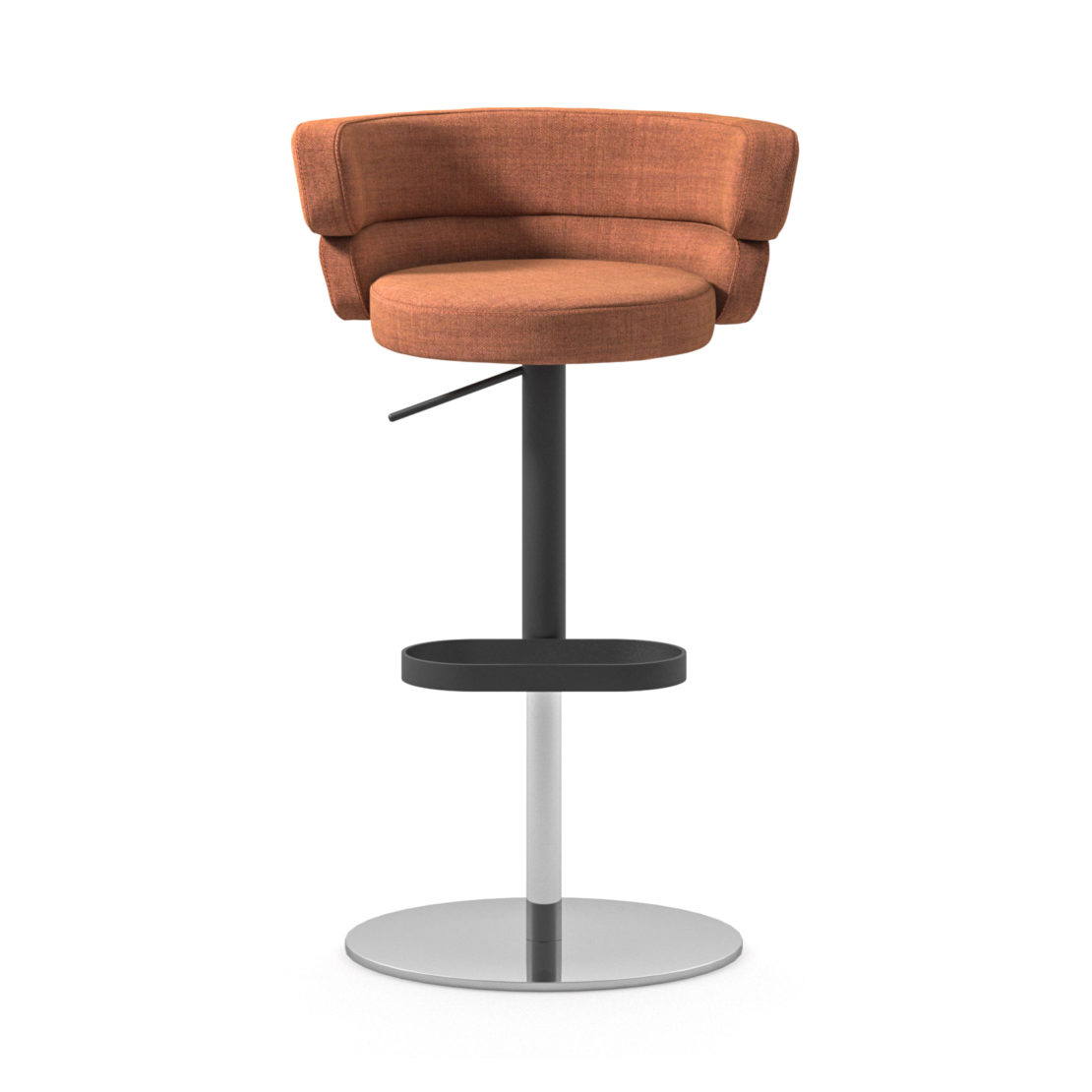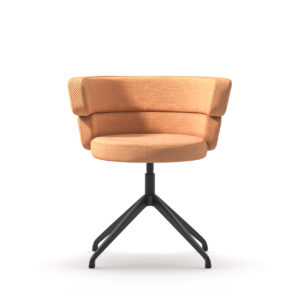 Dam SP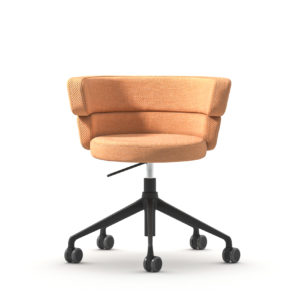 Dam HO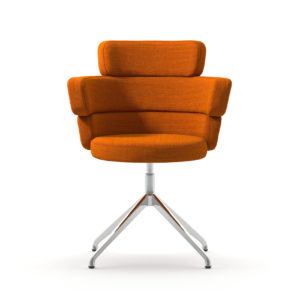 Dam XL-SP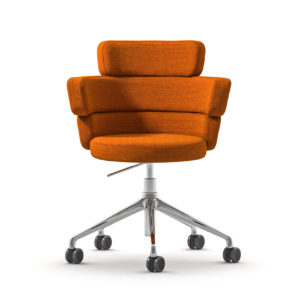 Dam XL-HO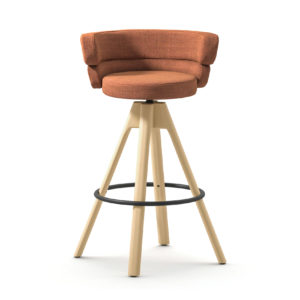 Dam ST-4WL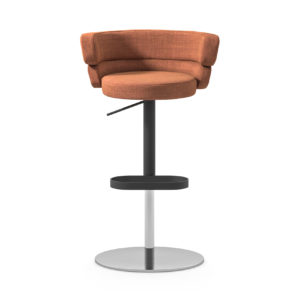 Dam ST-ADJ
Download