A tribute to elegant and informal Italian design that is best exemplified in outdoor contexts. Designed for outdoor use, the collection is also well suited for informal and cosy interiors.
Randa has an artisan appeal that fulfils the requirements of industrial design. The textile element, represented by strong and light nautical rope, covers the streamlined, minimal and essential metal frame.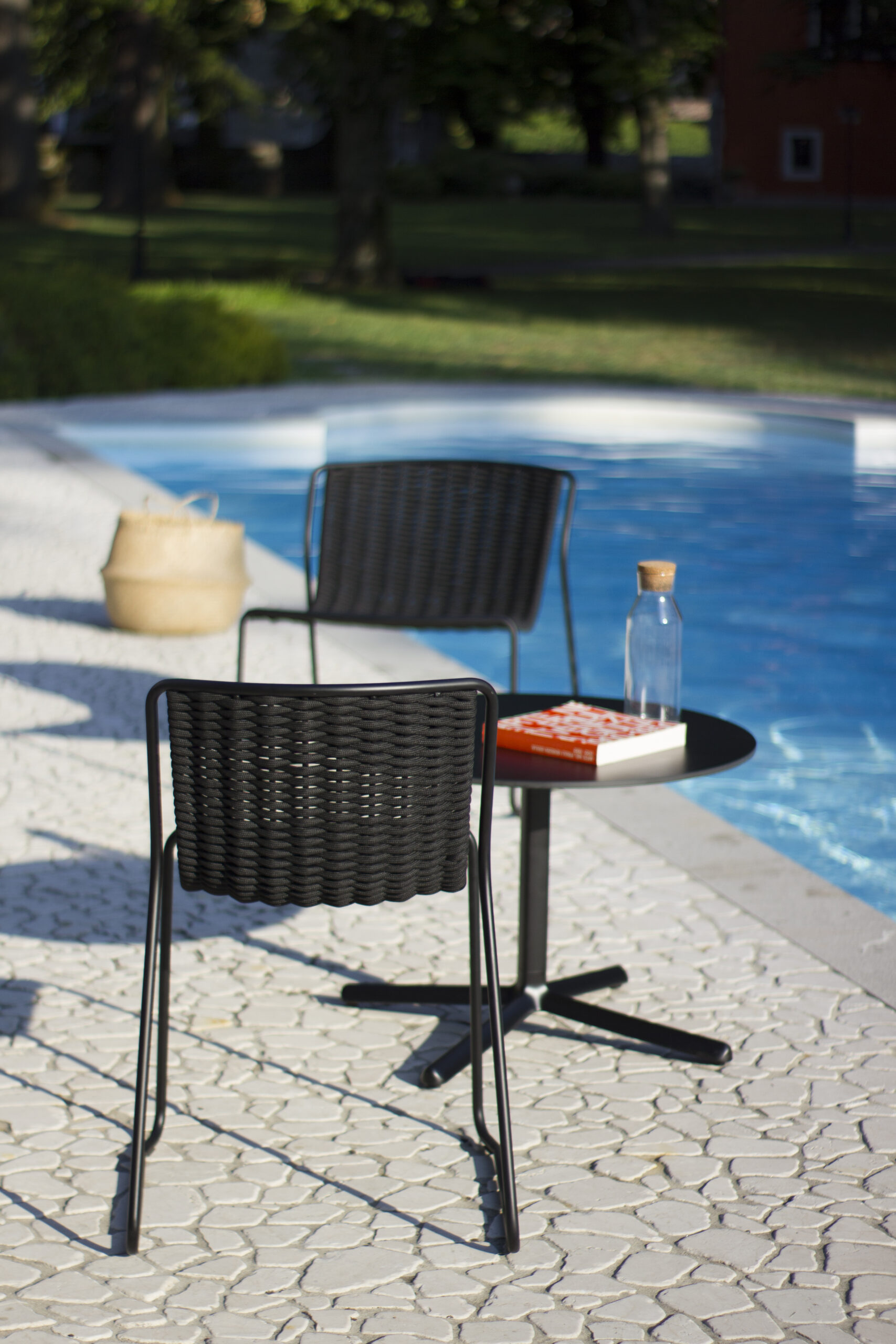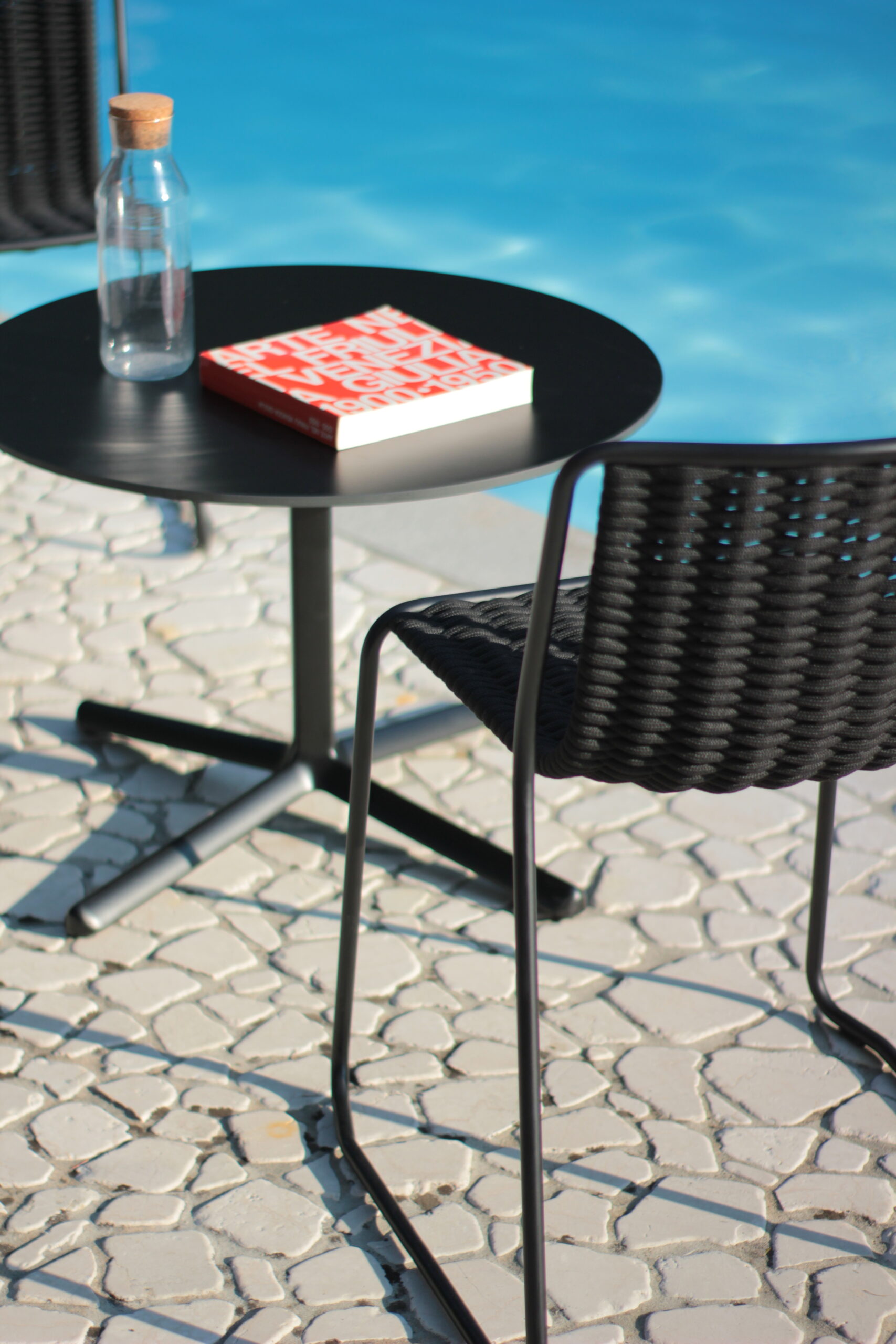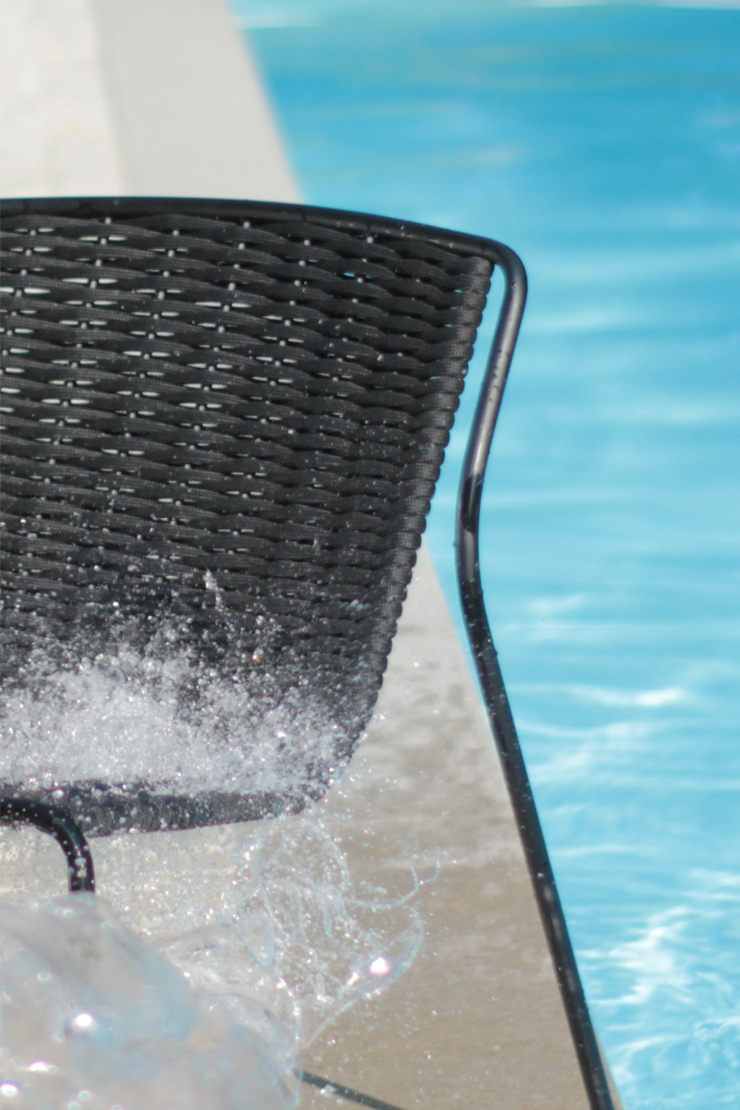 The woven seat is the distinctive feature of this collection. The essential steel sled base chair comes in a wide range of colours and combinations.
Sleek and clean-cut design fuses with perfectly proportioned shapes that afford harmony and elegance to the Randa collection.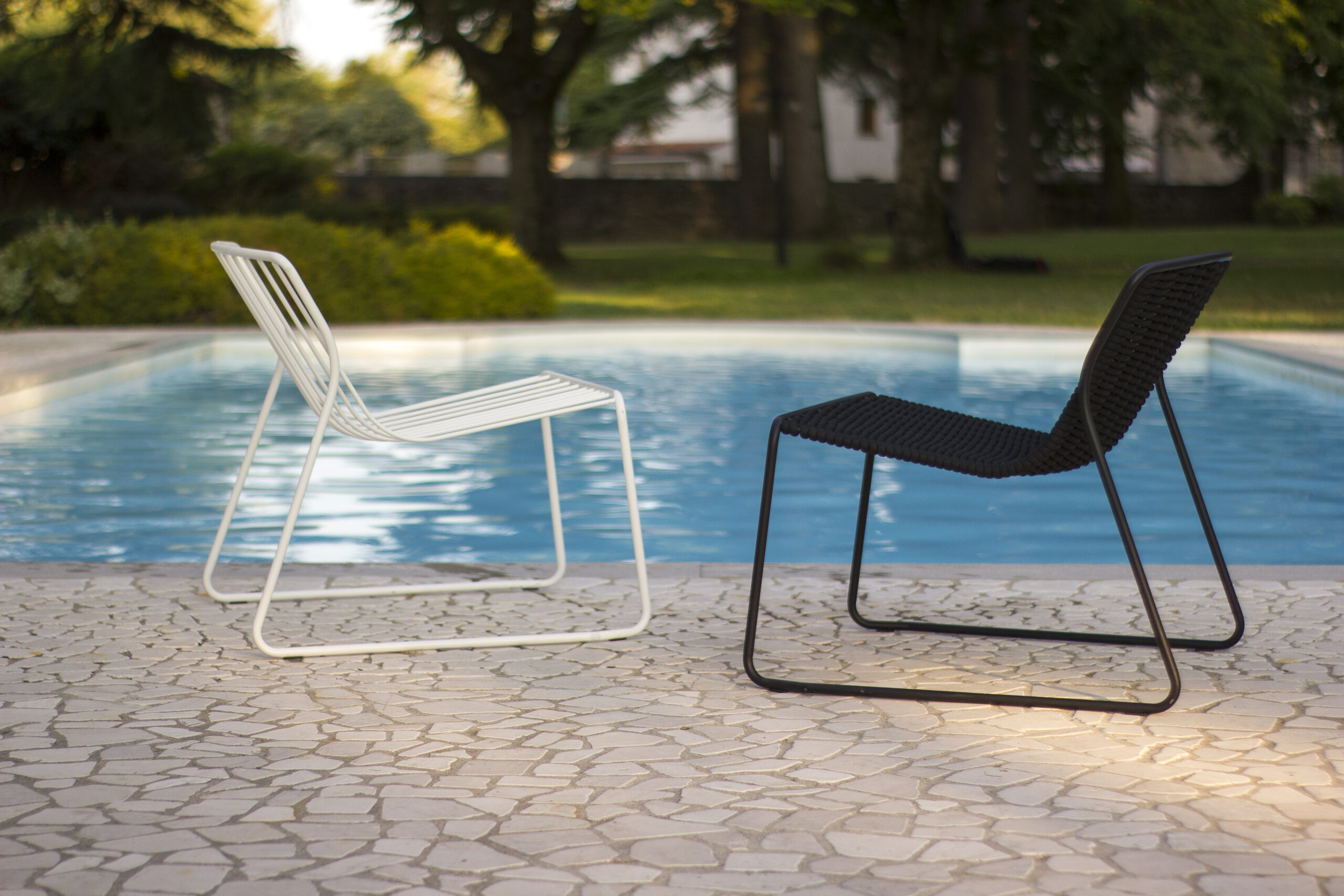 Try it in the dining room, the outdoor lounge, the veranda, in al-fresco cafés or in a restaurant. Randa turns every gathering space into a comfortable experience.
Lightness and transparency are fully on display in the Nude version. These industrial style chairs come with customisable cushions that soften their technical design and make them more comfortable.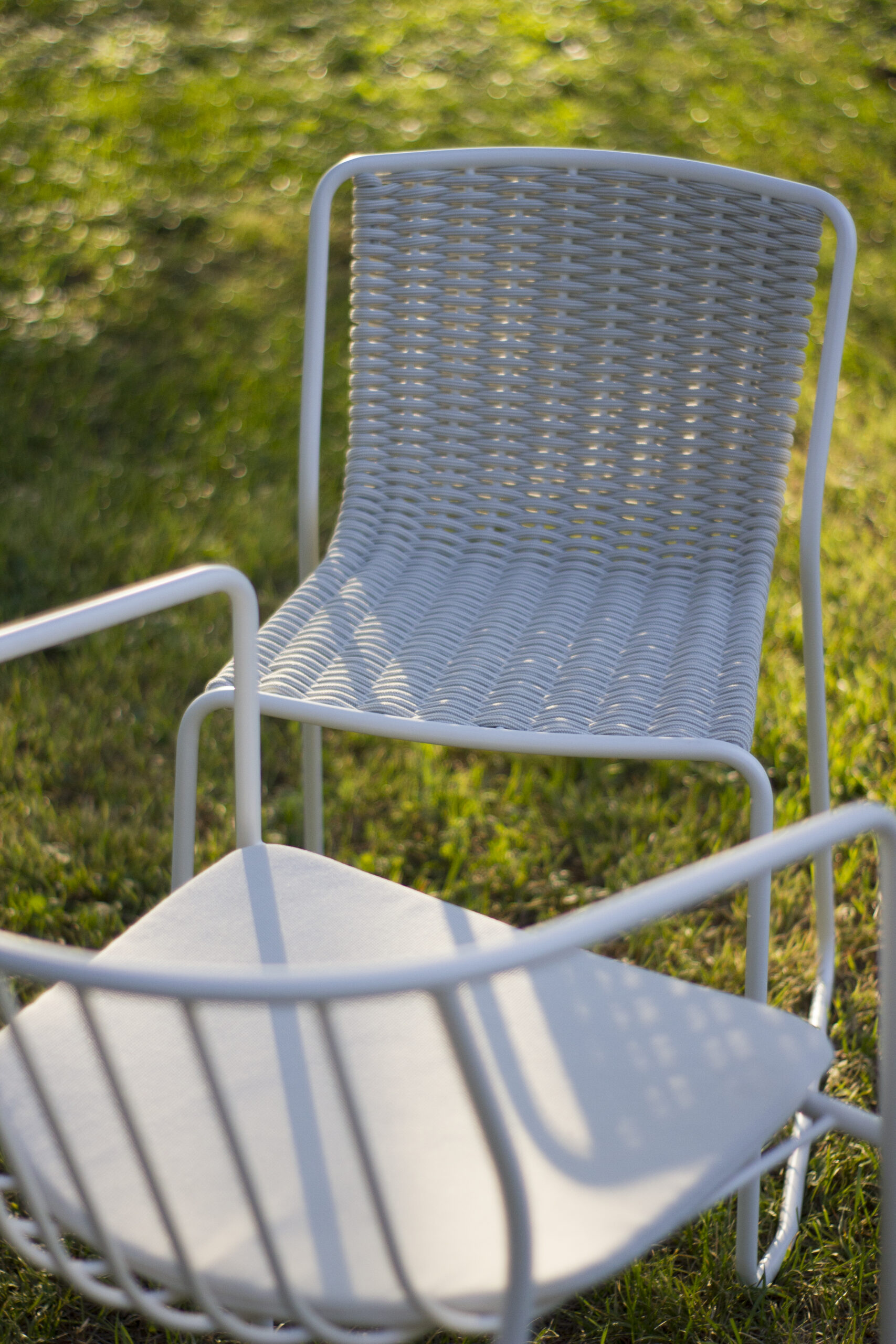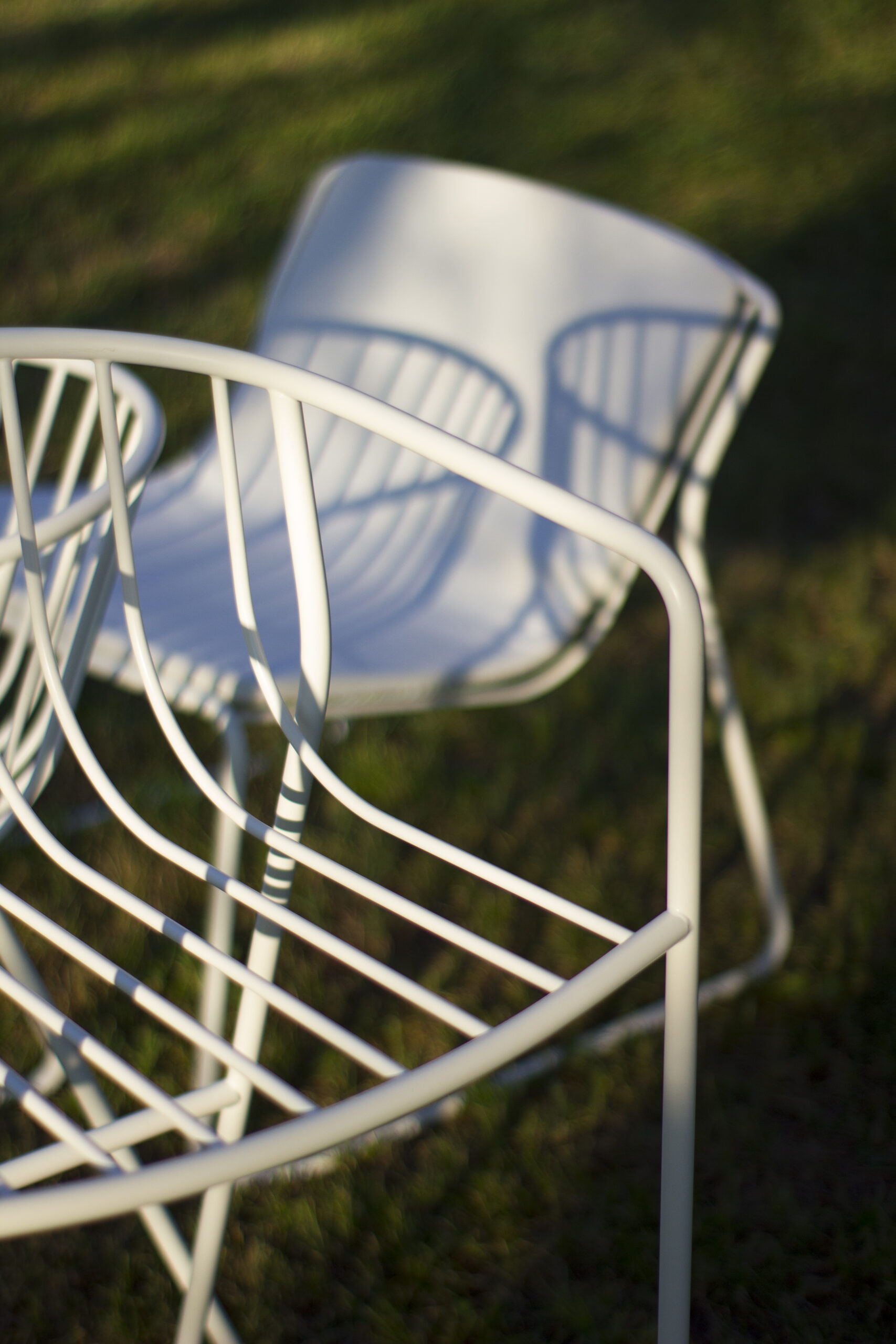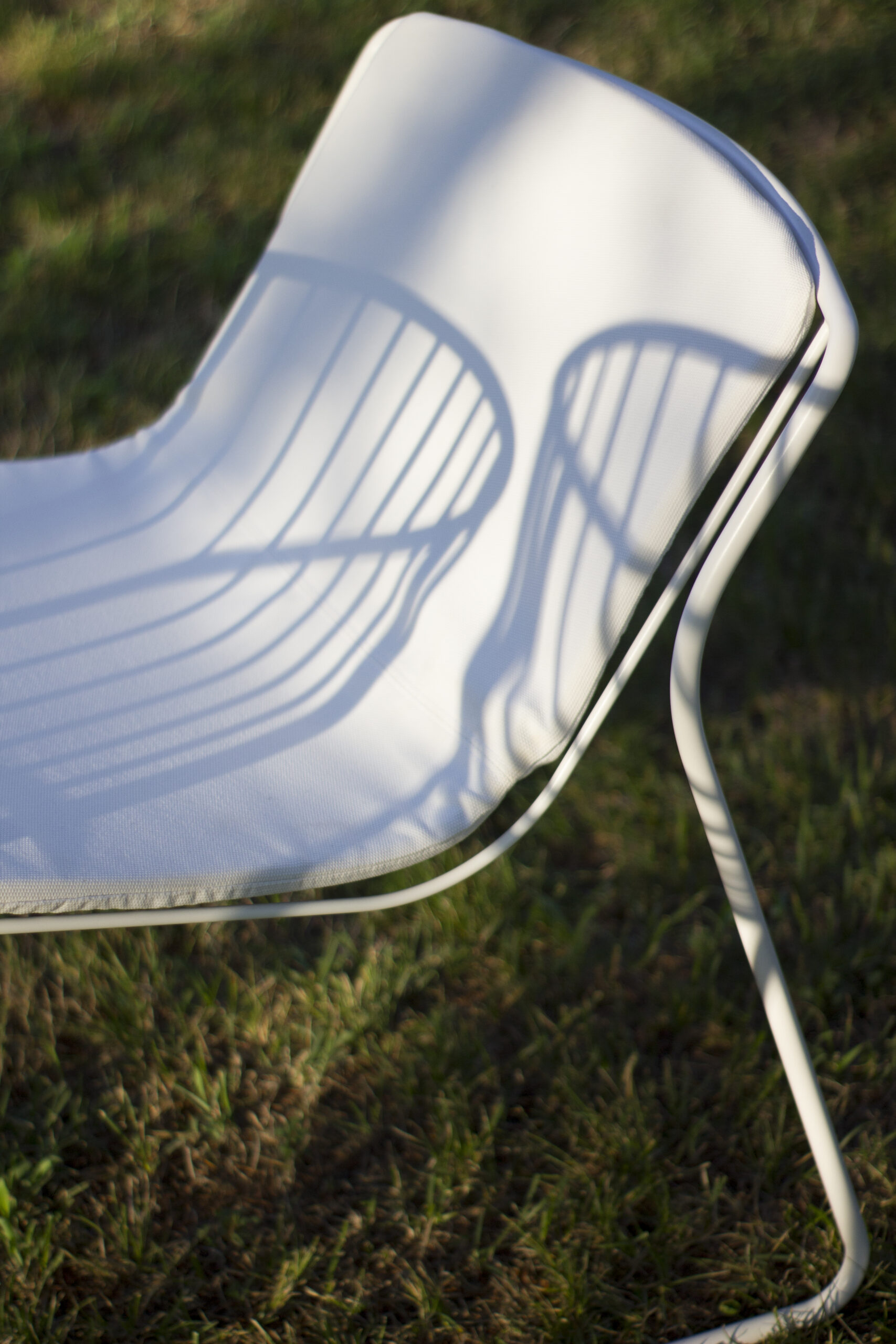 Randa is a collection of stackable chairs and lounge chairs, small armchairs and stools with armrests. Each seat exemplifies the perfect fusion between design and craftsmanship. Randa is a project developed by Italian designers LucidiPevere for Arrmet.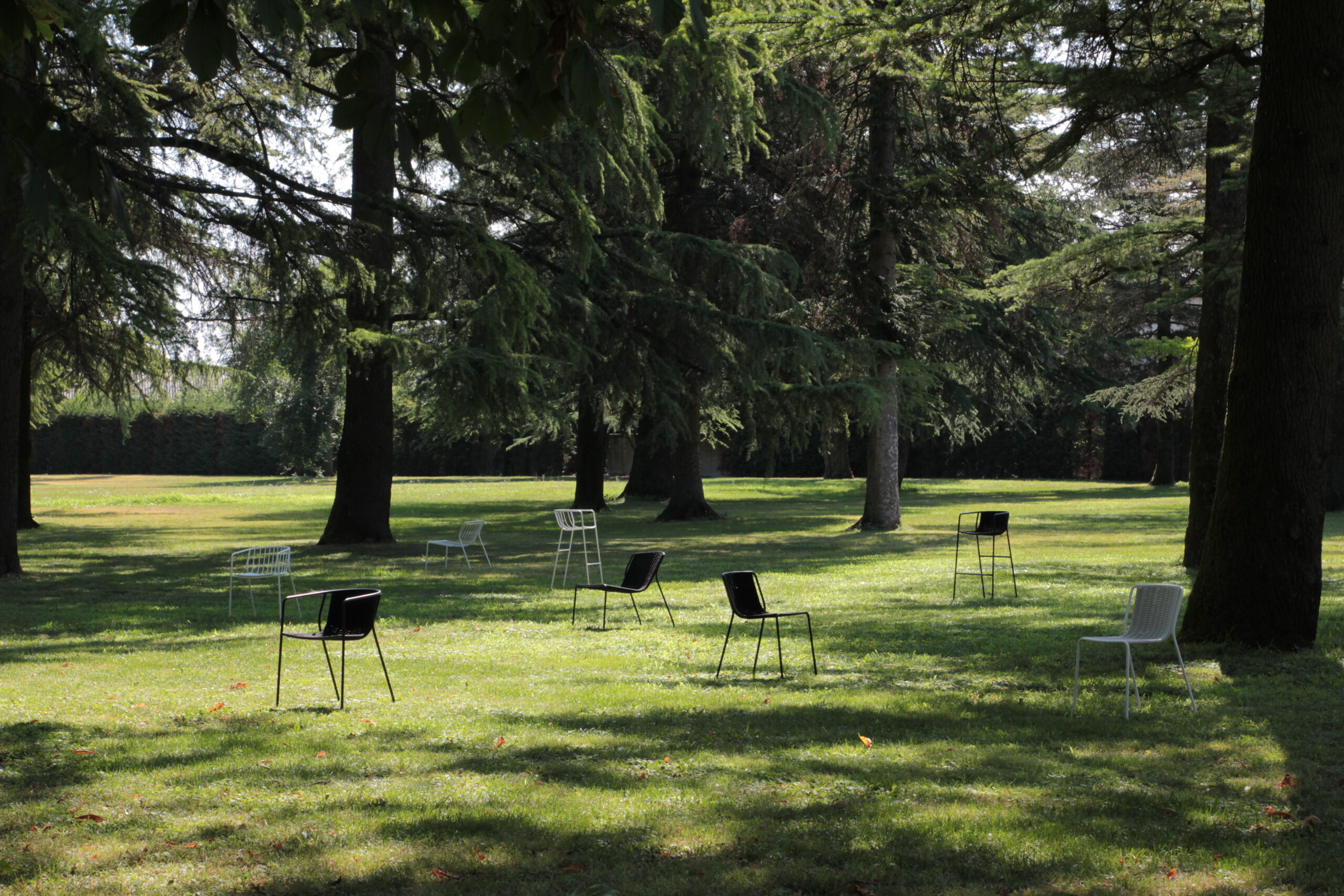 Scopri Randa: