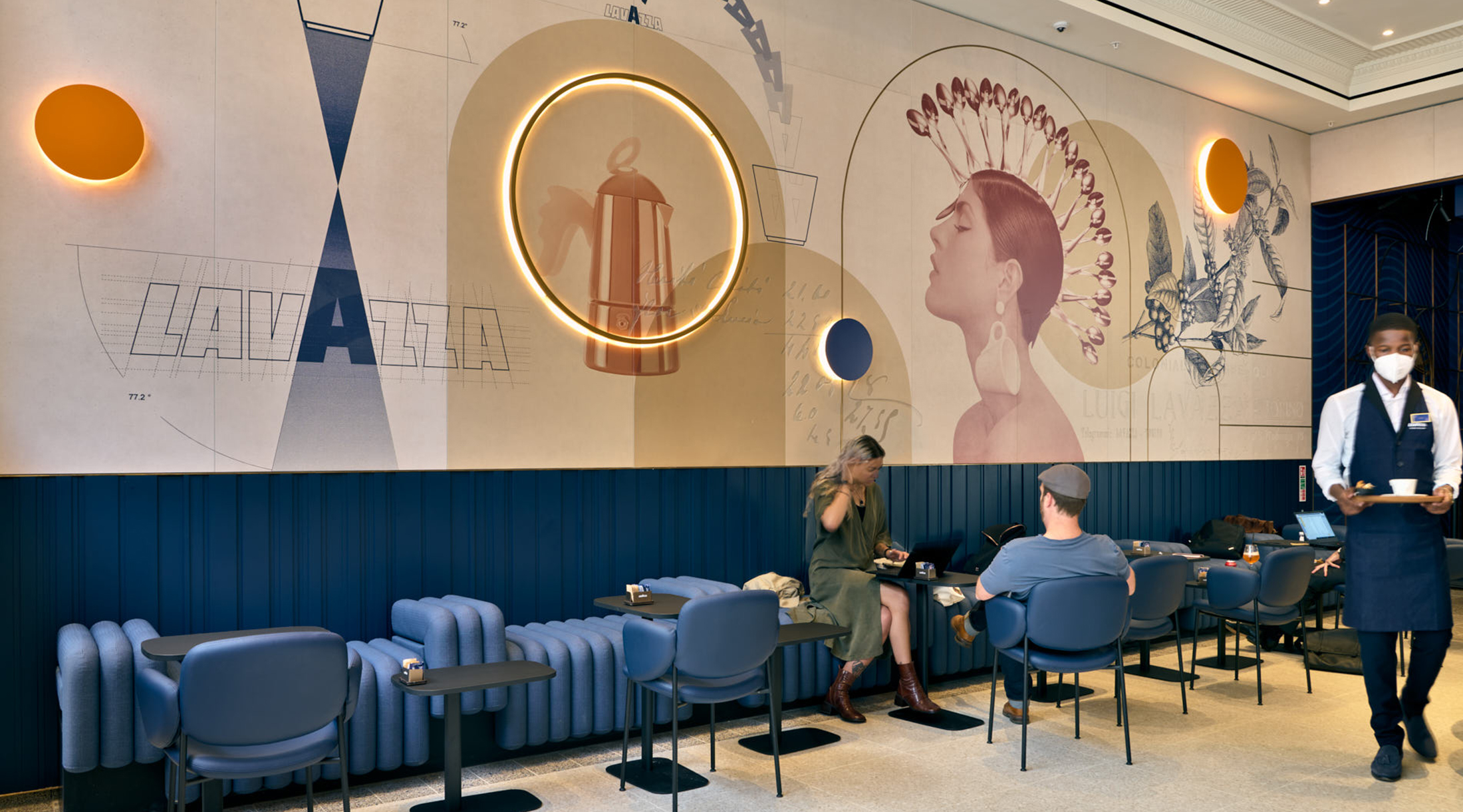 The Italian coffee culture goes hand in hand with a style of consumption. Of course, there is coffee taken at the counter, 'on the run', and there is coffee we relax over for a few minutes to recharge ourselves with positive energy, comfortably seated opposite someone we can exchange a few words with, or with a newspaper for a glance at the latest news.
Lavazza, a world leader in the coffee industry, has inaugurated its first flagship store in London, which seeks in fact to spread the traditional Italian coffee culture across the Channel and create an all-round coffee experience.
From the ground floor, where visitors can take a seat in the amazing "Caffetteria" to the modern restaurant upstairs, where the store designers have transformed the walls into an evocative jungle of real plants, as well as the grocery area, guests can settle down on Macka chairs and stools designed by Note Design Studio for Arrmet.
The result is an elegant and inviting ambiance, where a skilful use of colour and materials combined with unique details, form the underlying theme for all three floors in the store. In this setting, which is sophisticated without being opulent, the soft contours of Macka invite us to savour a little bit more of the atmosphere and stay comfortably seated a little bit longer.