When design becomes magnetic
Fondina is a classically inspired chair, yet it features a strong innovative element. It is made of wood yet is as comfortable as a padded armchair. It is designed to cater for the requirements of environments where guaranteeing usability and comfort is essential.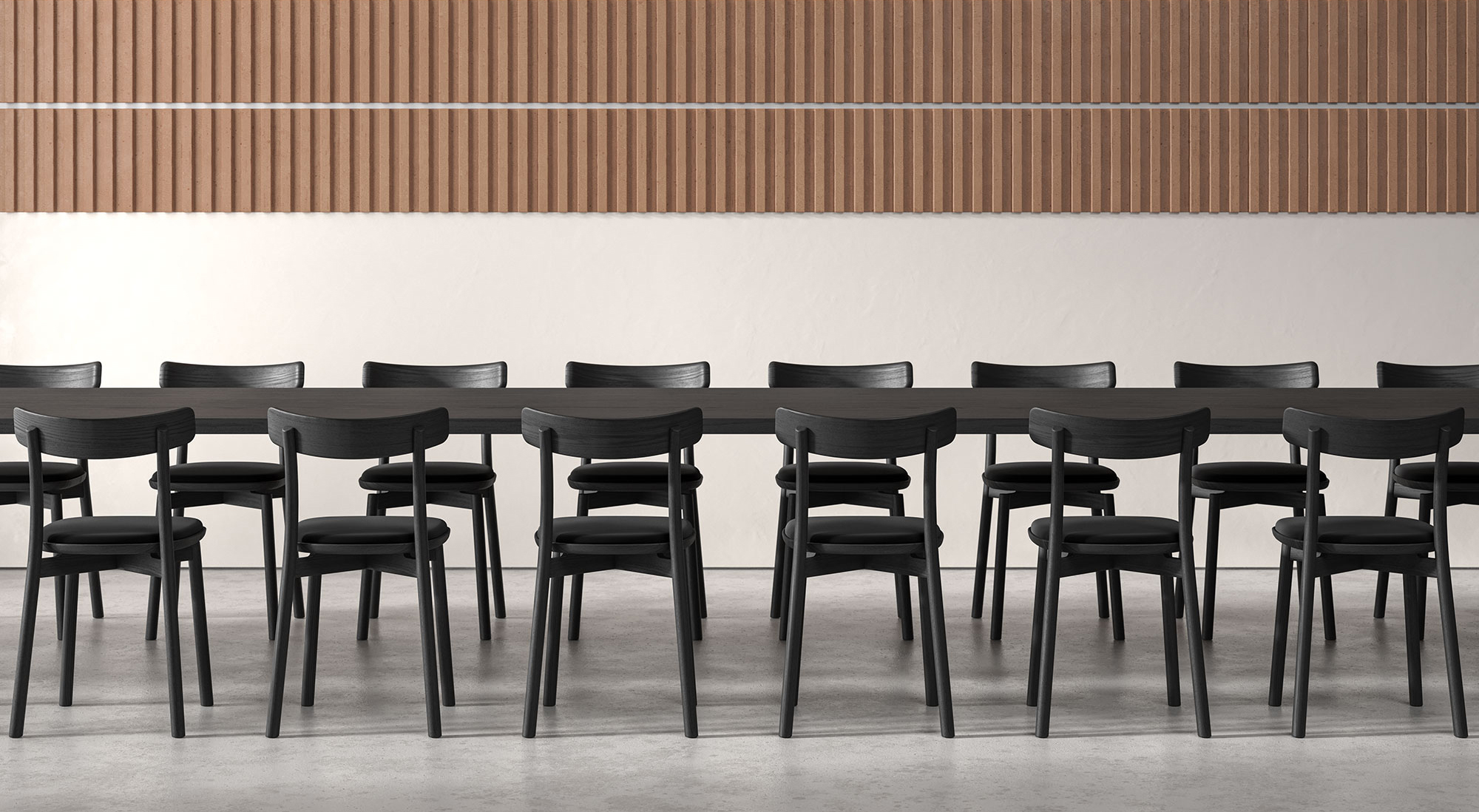 Evolution of the bistrot chair
Fondina represents evolution from the classic bistrot chair to innovative seating, and challenges traditional shape through the intelligence of detail. This chair, which offers amazing comfort, was created starting with a magnet. Fondina features a magnet concealed in the wooden seat, identified by a graphic mark to which a soft cushion with removable cover can be attached.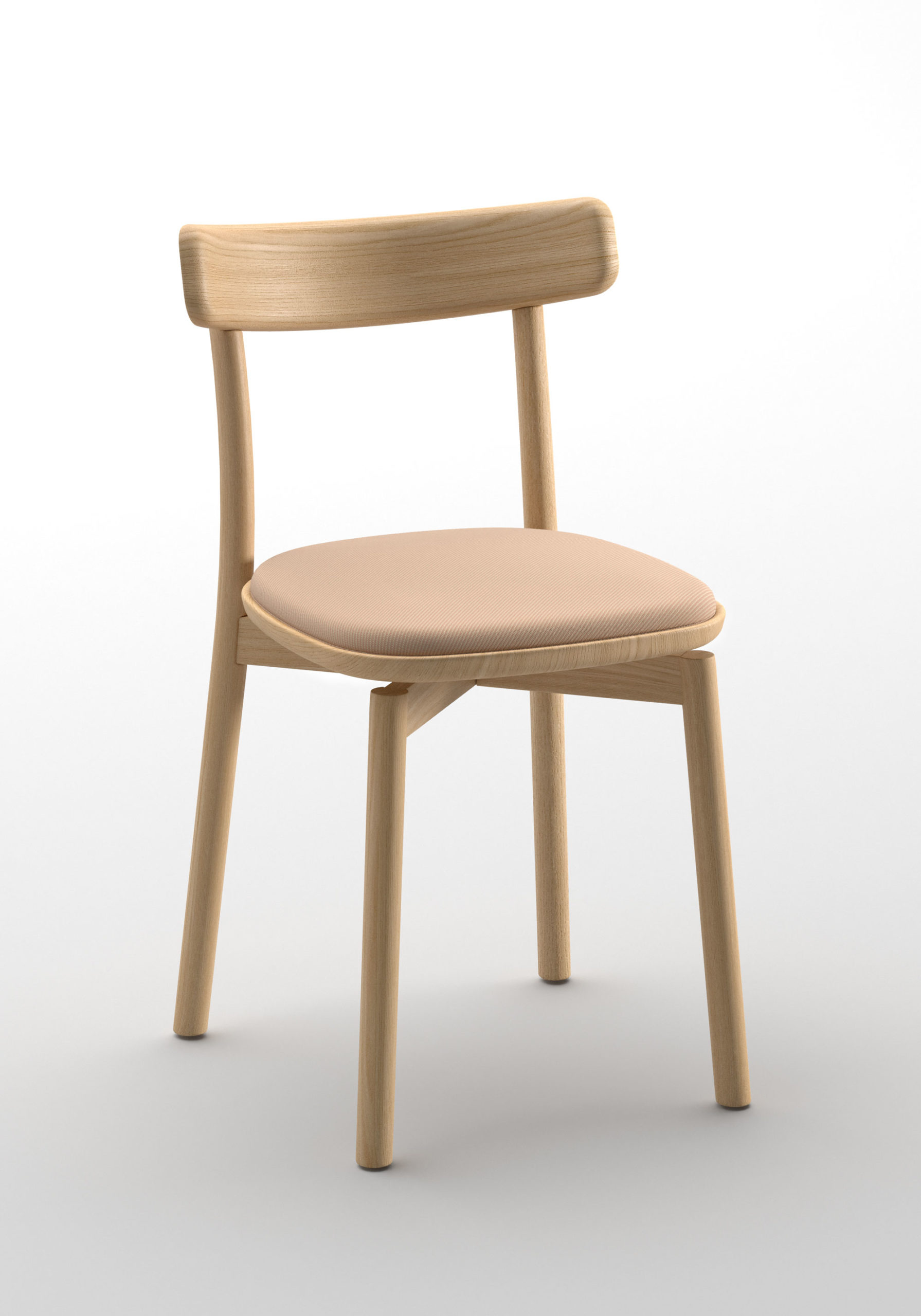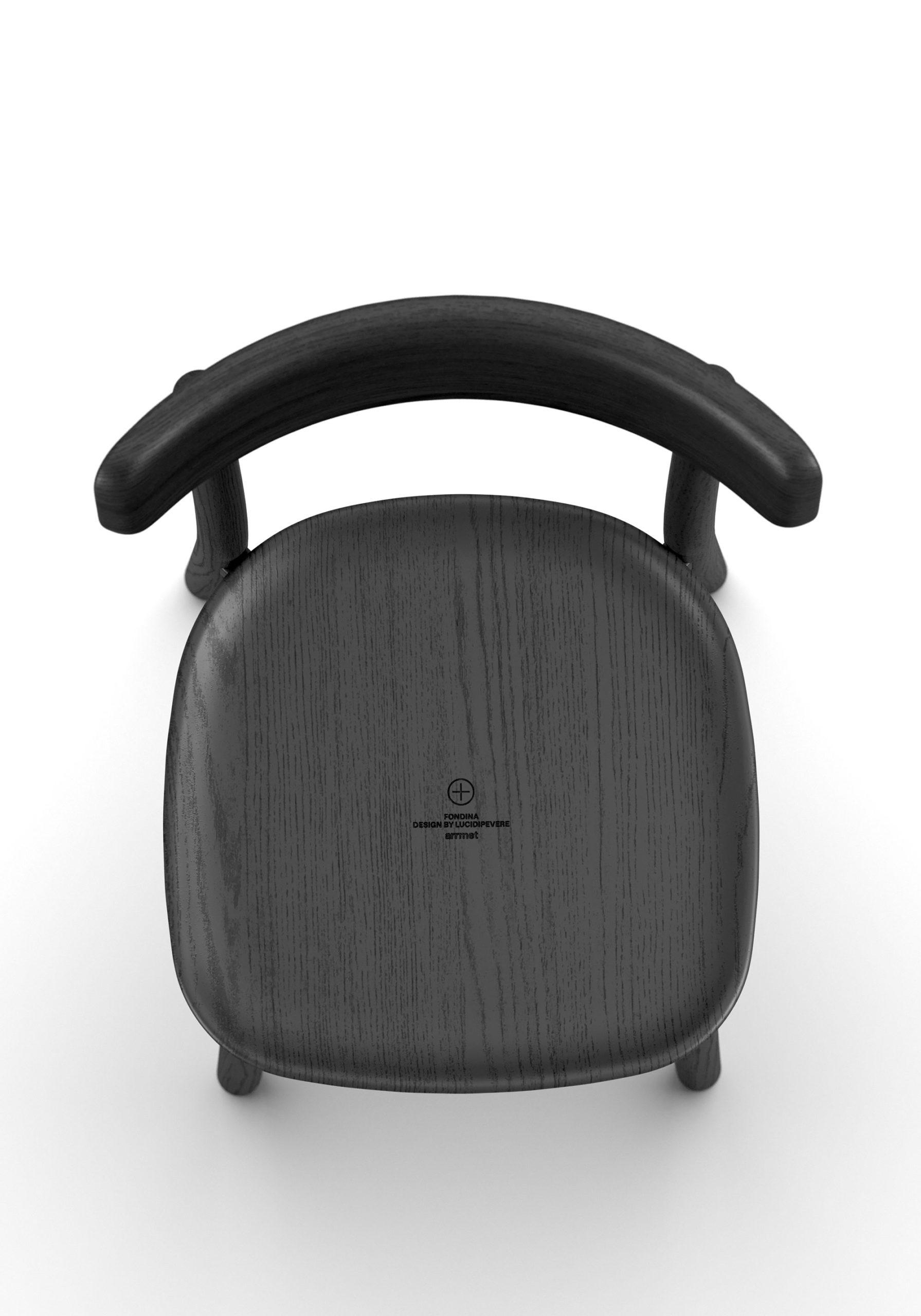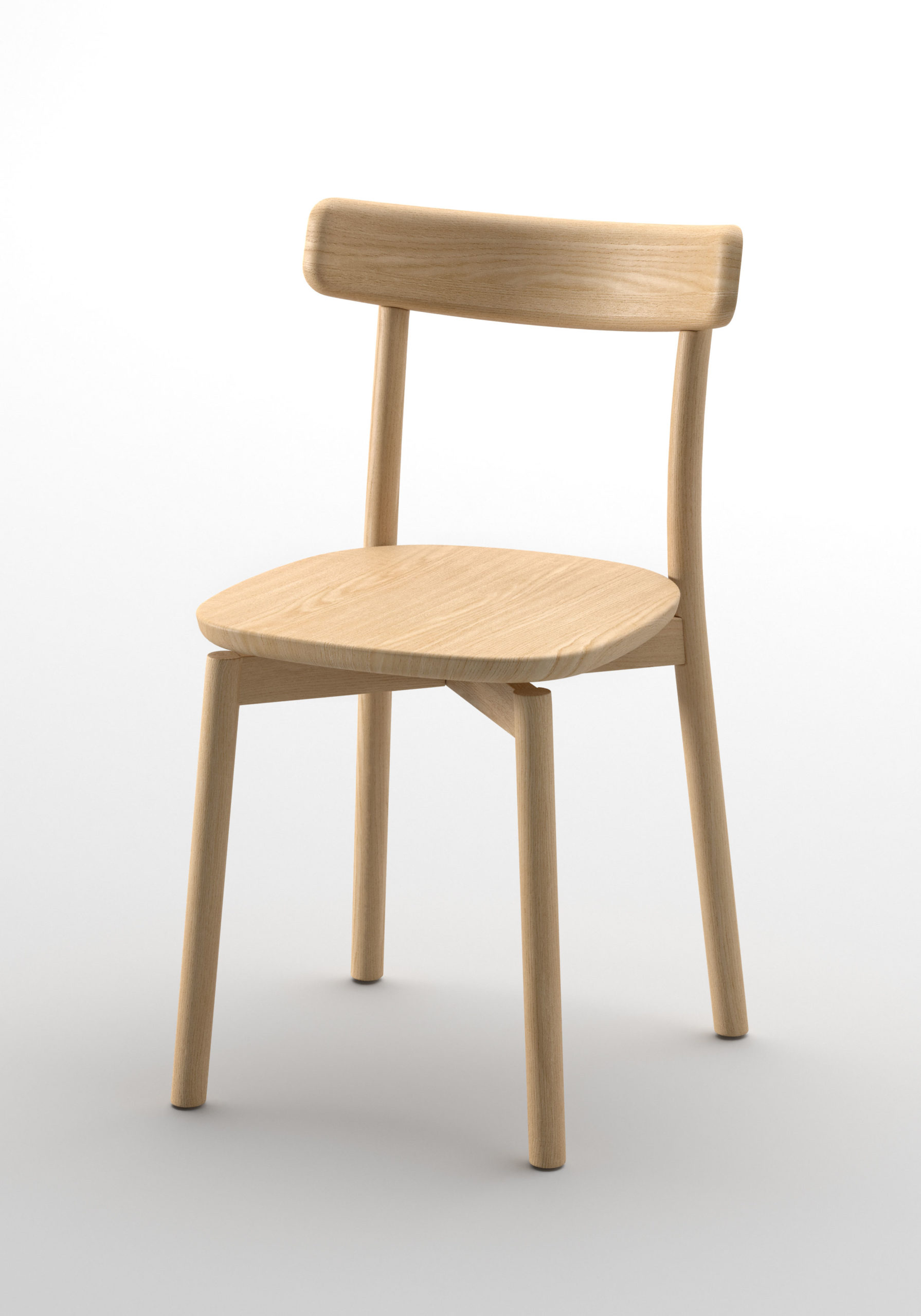 Comfort celebrated through innovation and tradition
Fondina celebrates tradition precisely through the type of seat and material used  wood  which is associated with the best Italian tradition in the industry, and it is however original and unique. The magnet concealed in the seat allows the cushion, which has a metal disk, also hidden, to attach to the seat, position itself correctly and remain in place even after use.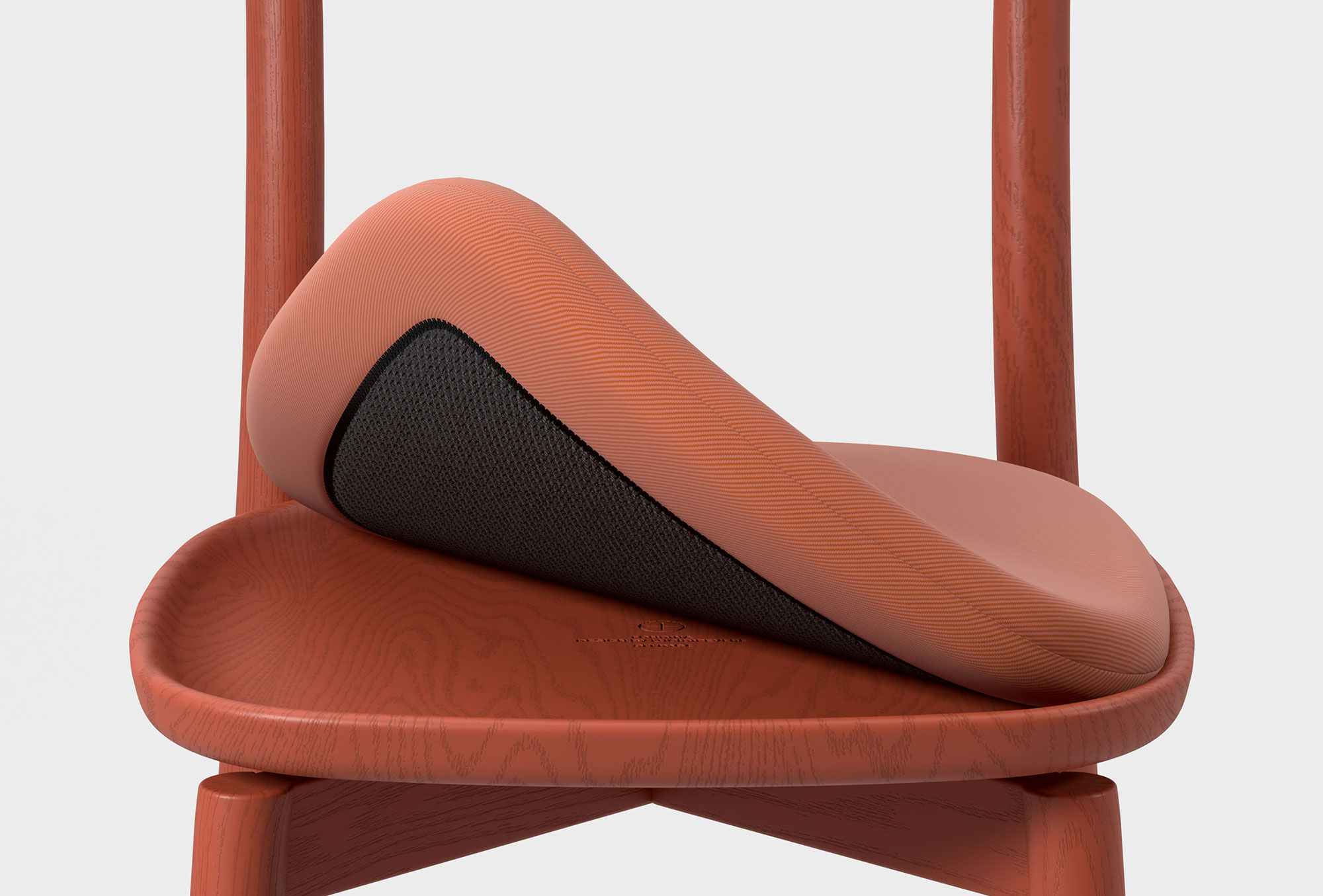 Fondina's stylistic hallmark is the search for pure shape, something that lasts over time, bordering on déjà vu. The distinctive element of the chair is the perfectly carved seat, hence the name Fondina, and it can be fully appreciated only by lifting the cushion. The colors chosen highlight the material used  solid ash  while its monochromy underlines the integration between chair and cushion, which is an essential part of this design.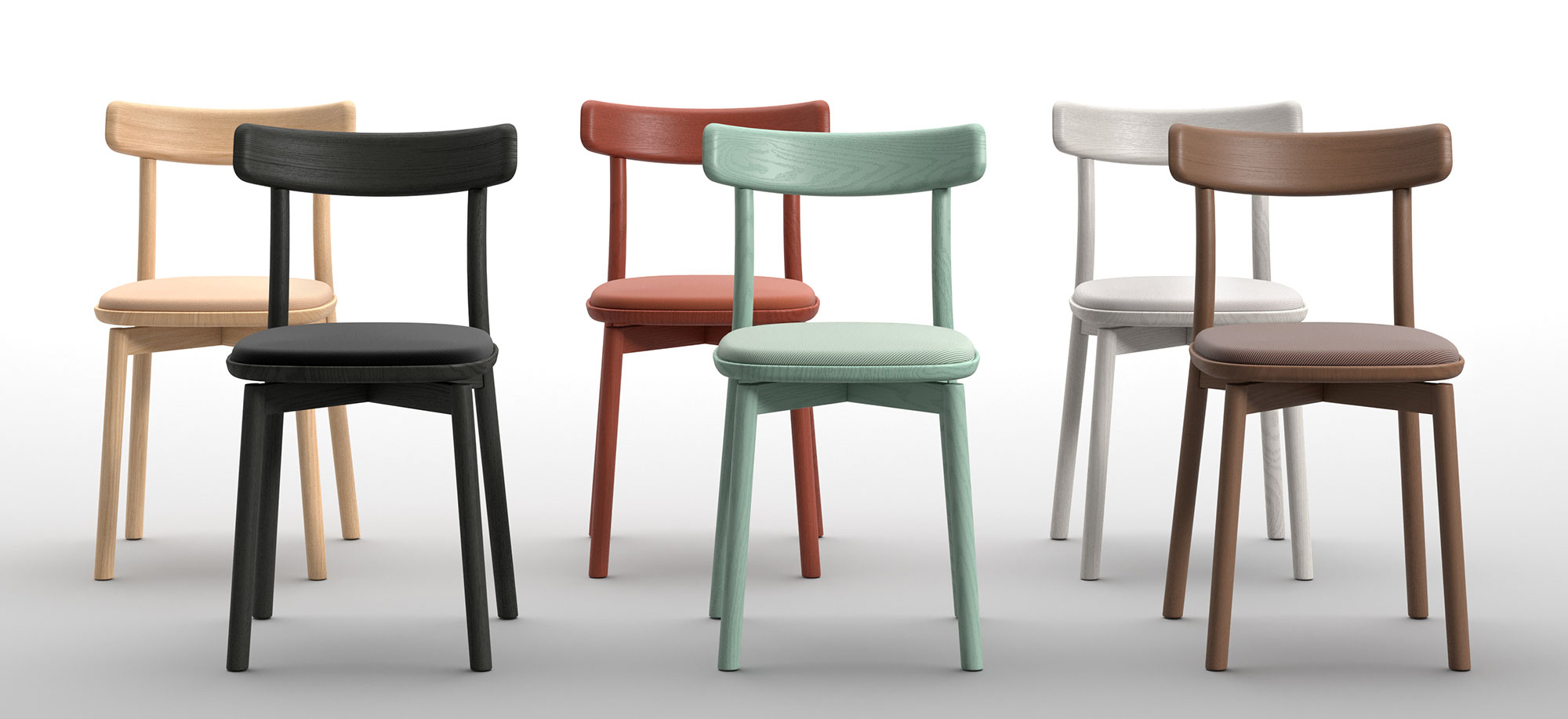 Usable and comfortable, for communal and home spaces.
Due to its highly compact size, Fondina is suited to both residential environments and the catering industry. It is easy and practical to use: the cushion is removable so the chair can be conveniently cleaned, and the cover can be removed for washing, if necessary, and the upholstery reused, even in situations of heavy use.