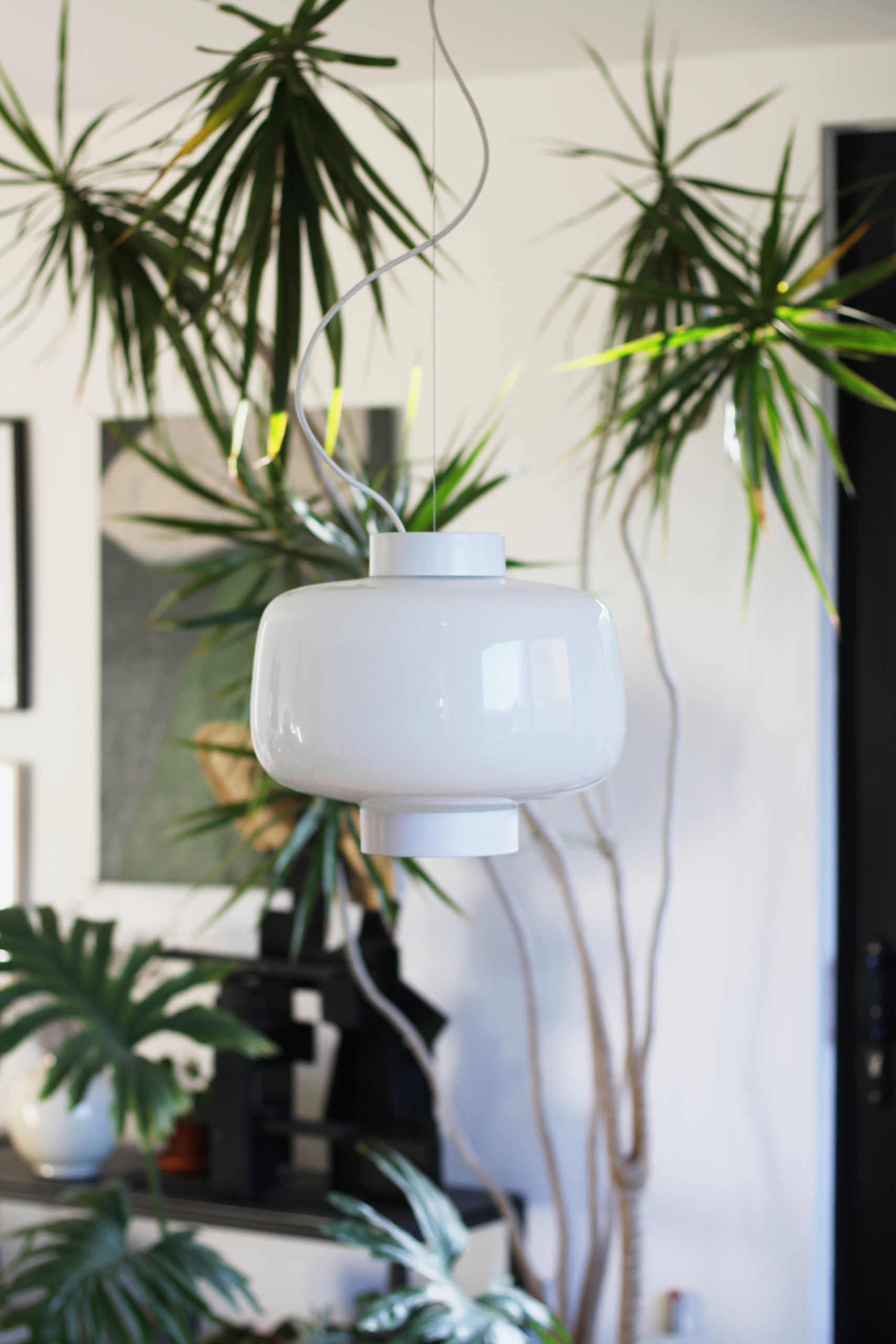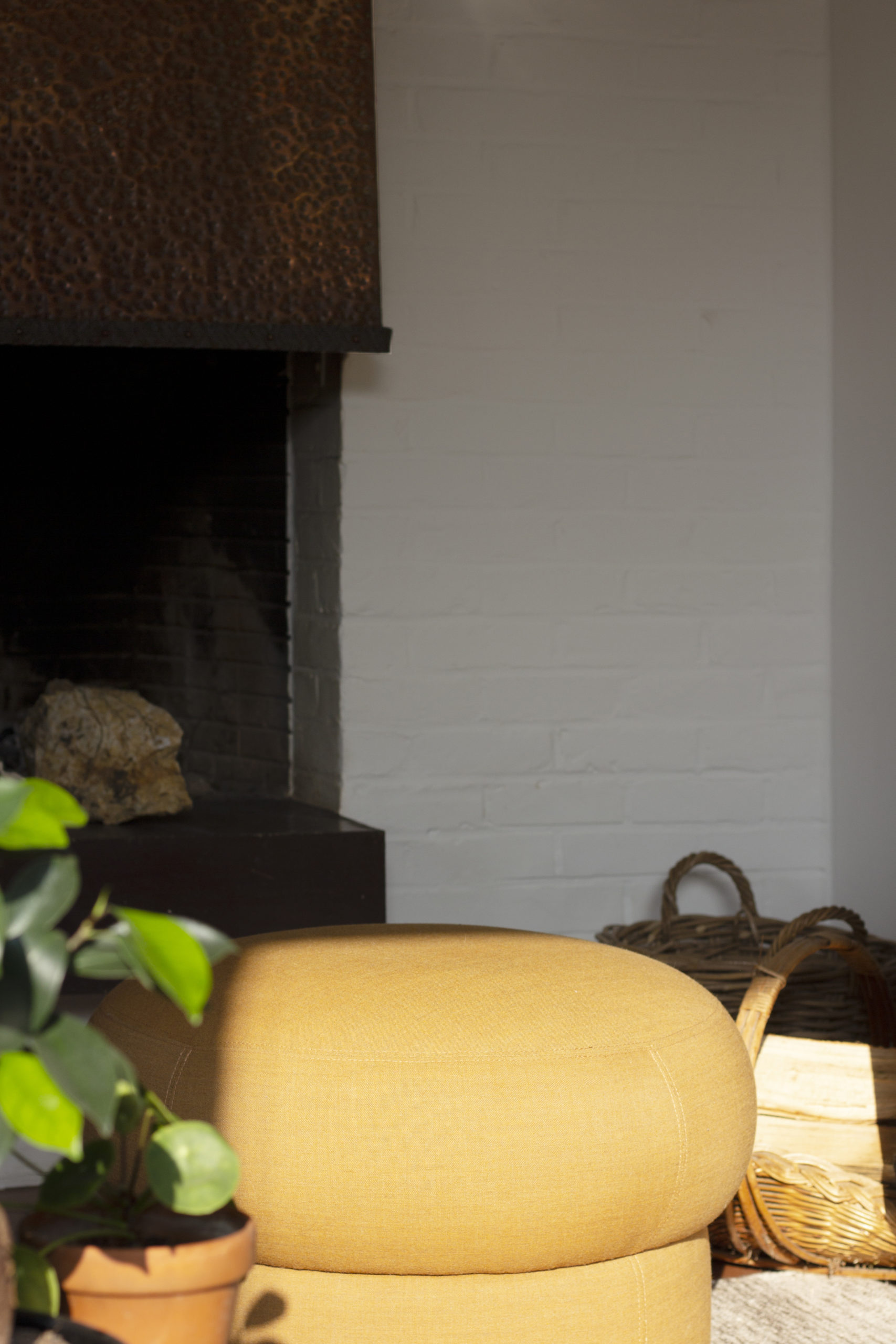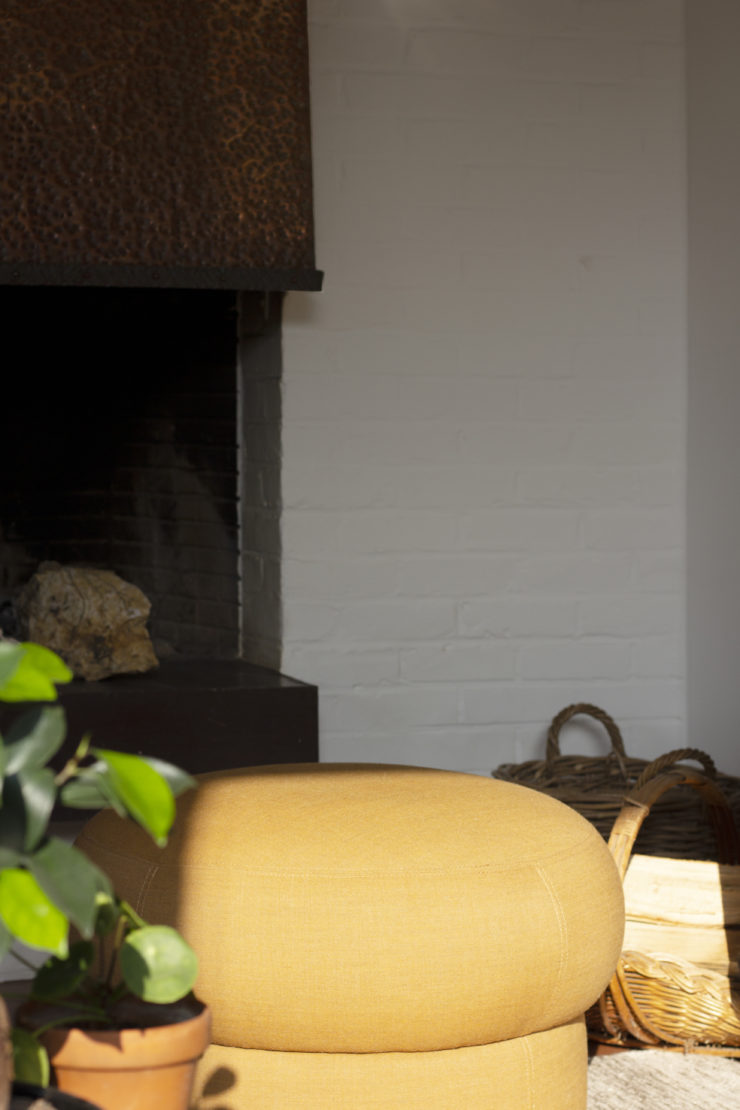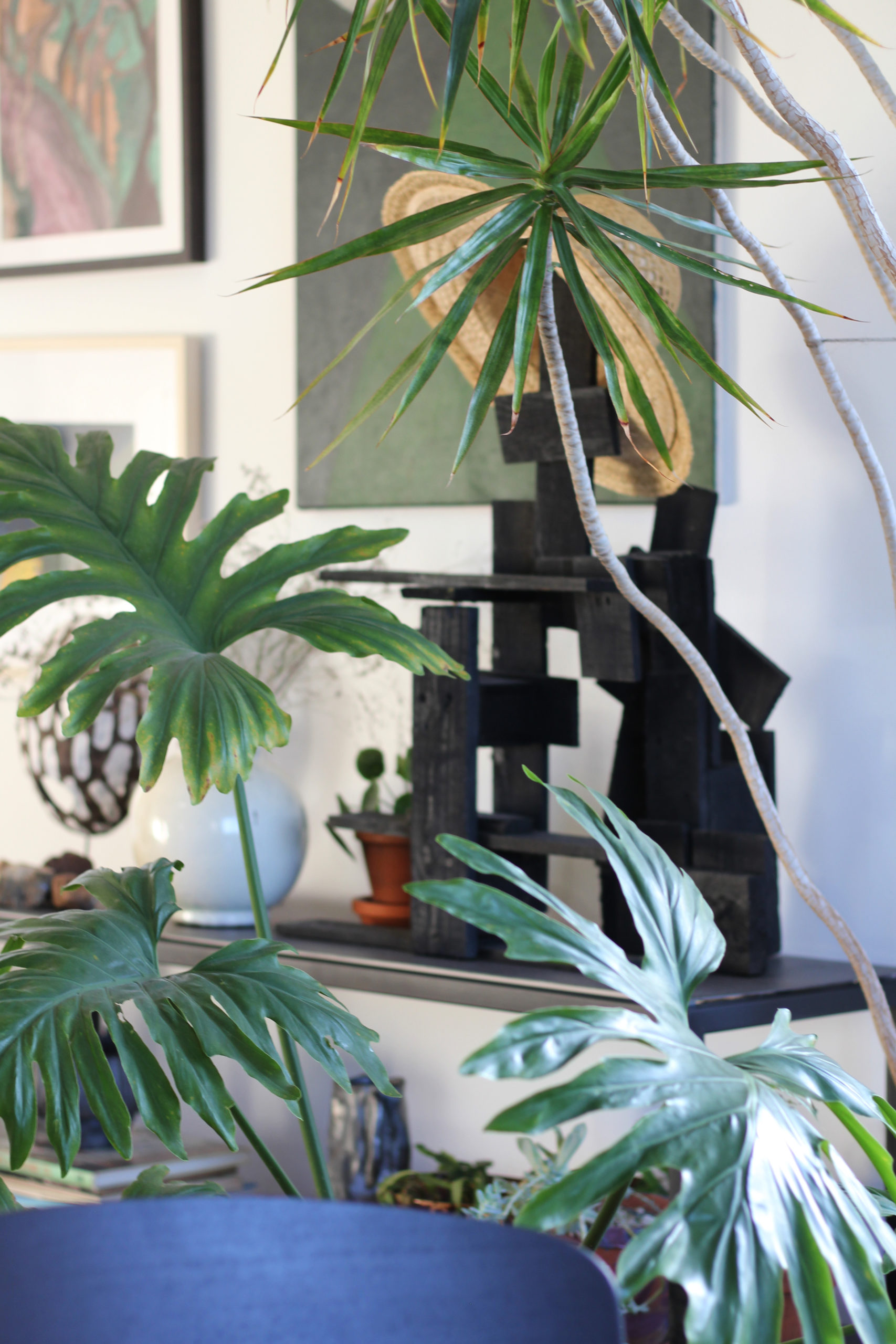 Today we are guests of designer Sylvain Willenz, who has opened up his home to us. This Sixties building has been turned into a family ambiance through a graphic style that alternates black and white with rooms in natural tones.
In the living room, the easy curves and restrained forms of the Dusk lamp, designed by Sylvain for Hem, diffuse a soft, ambient glow. A hammered copper fireplace recalls the natural earth element, as does the colour of Cèpe, the pouf that Sylvain designed for Arrmet.
This mobile element can be moved around to suit requirements, popping up in front of a window, next to the sofa, near the fireplace. On the walls are paintings by Johanna Van Daalen, artist and Sylvain's wife, who draws her inspiration from everyday encounters with beauty.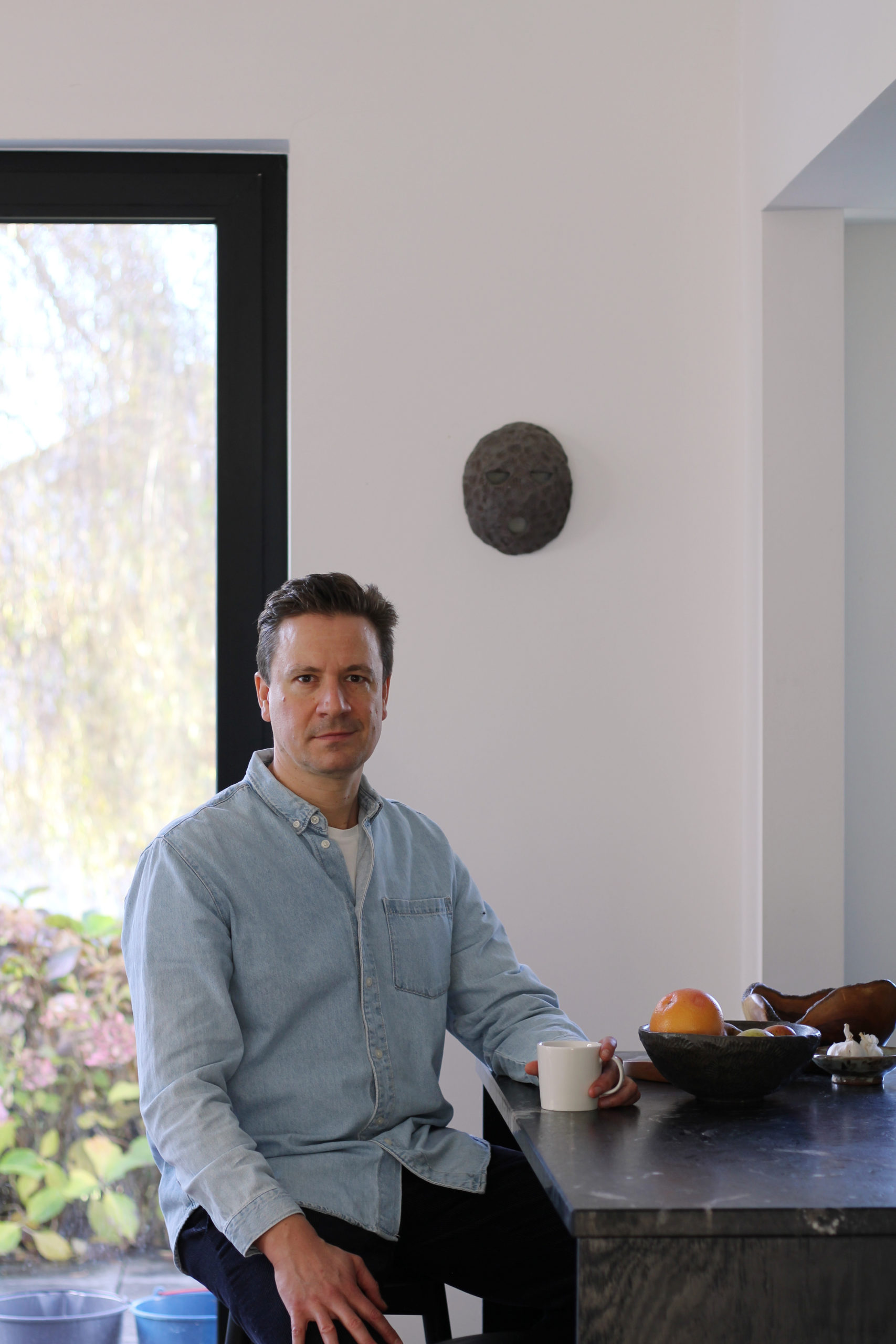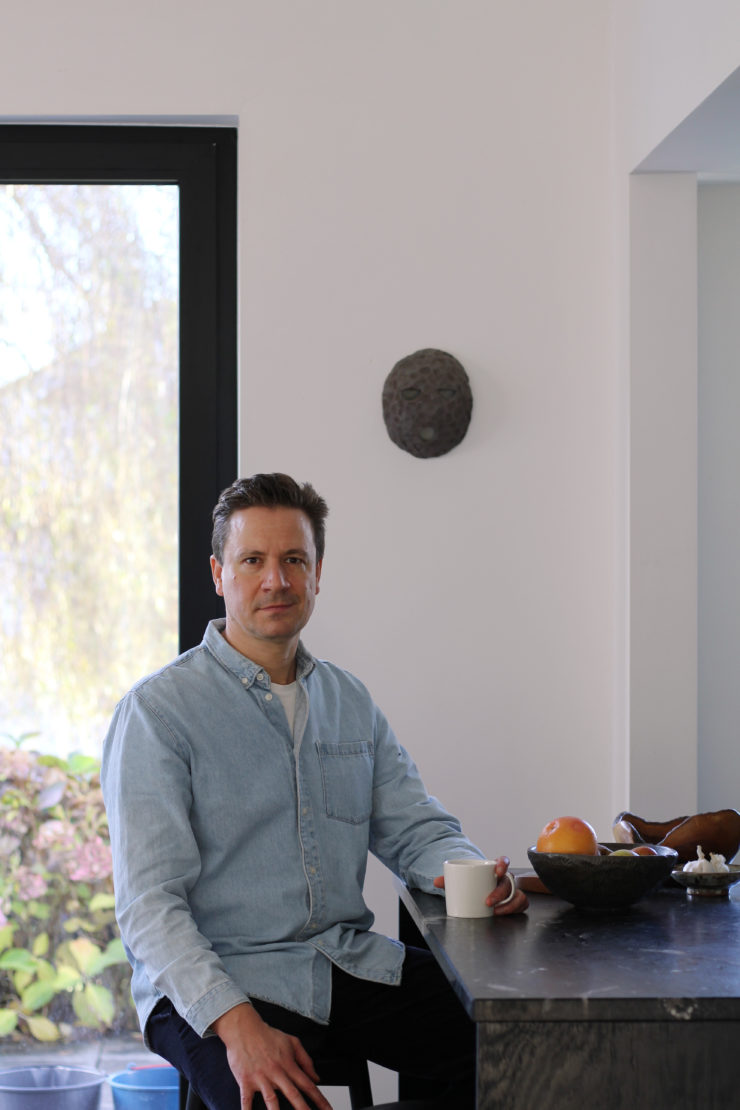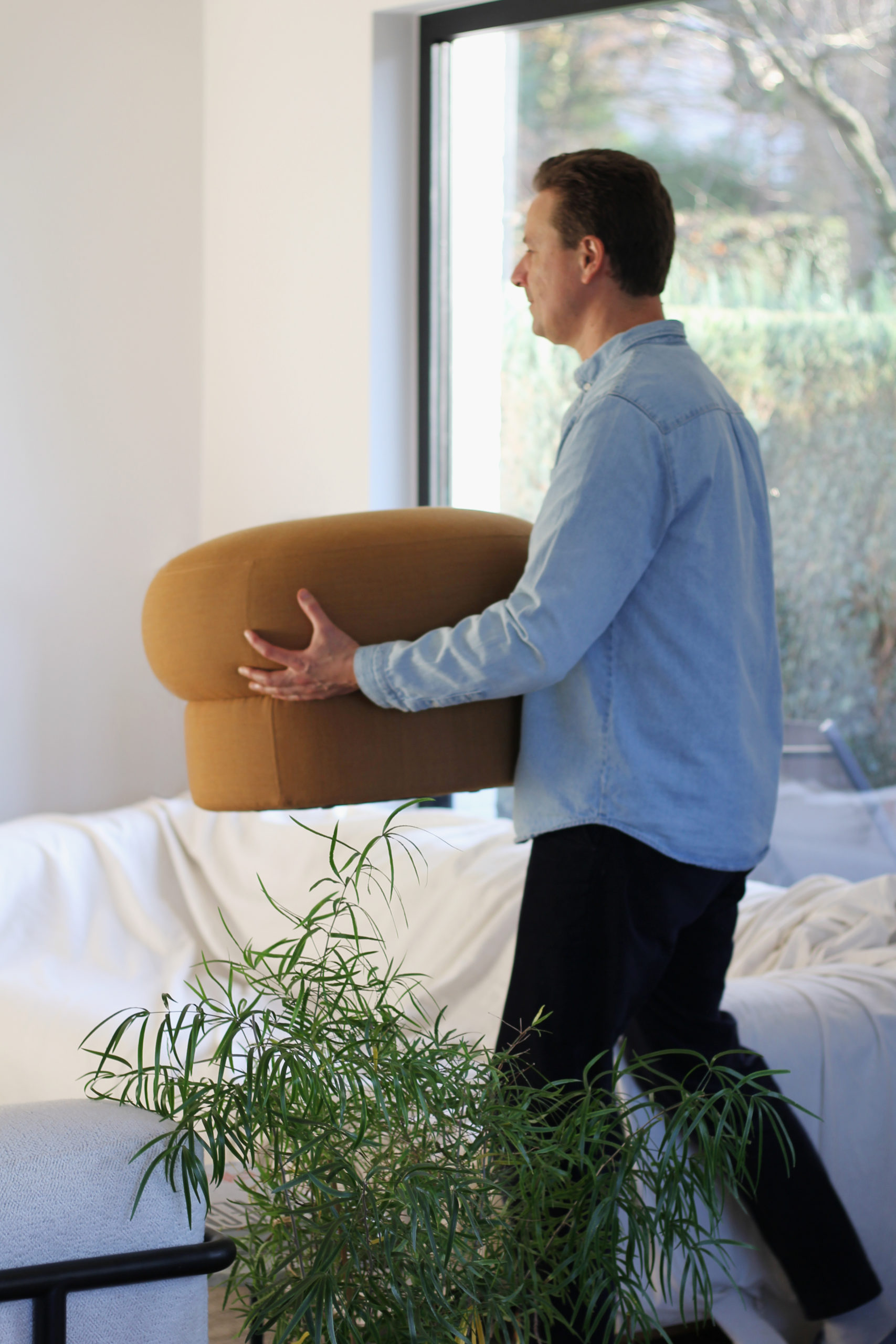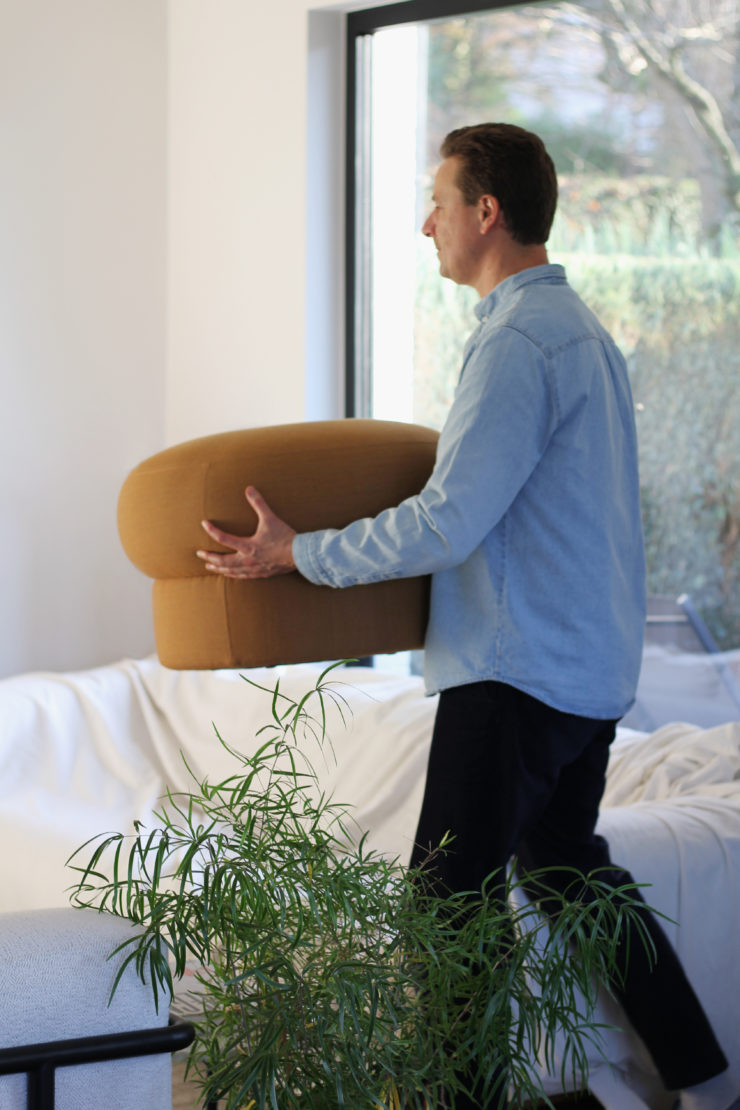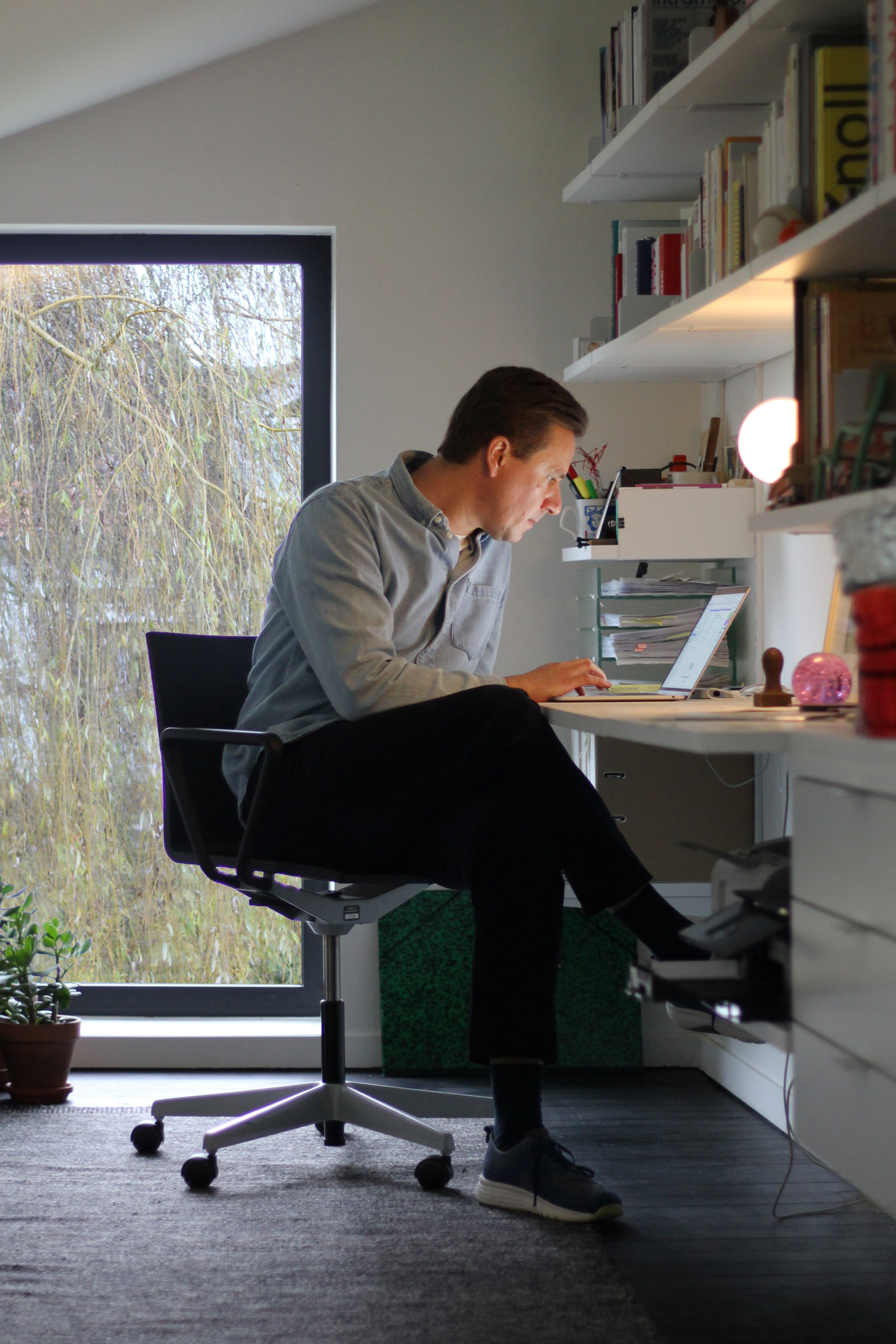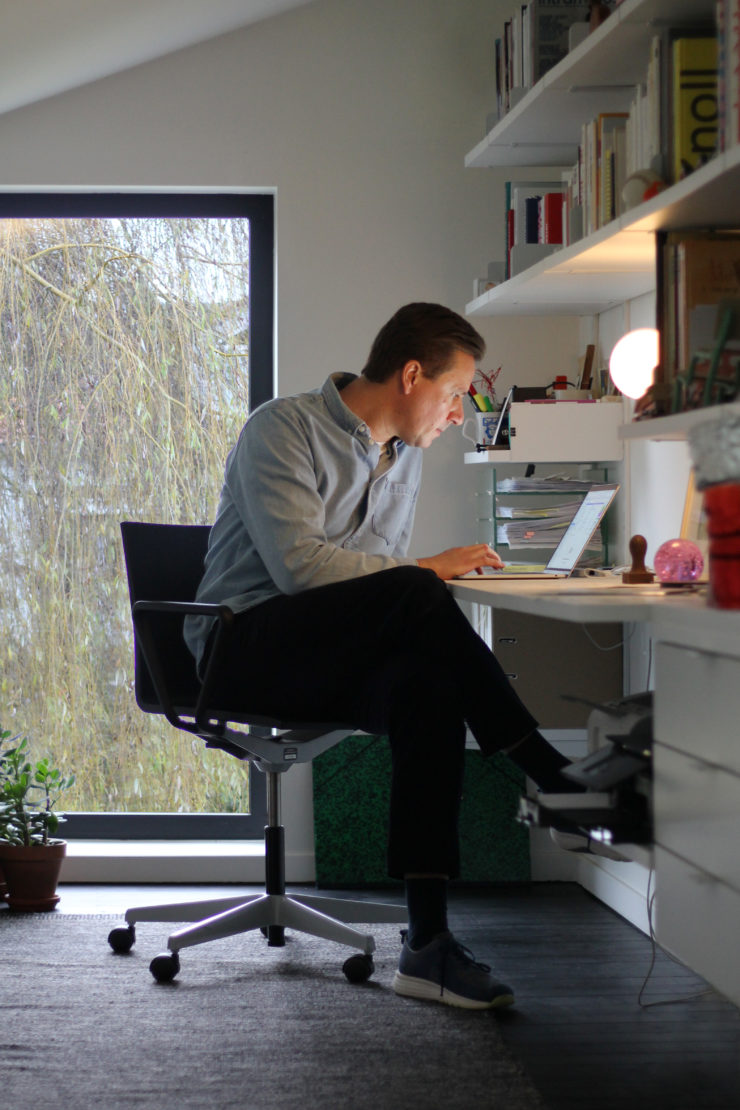 Sylvain has answered some questions for us. His words paint a portrait of an imaginative designer who starts out with the essence of a vision, which he turns into an object. This creative process gives rise to simple shapes in which materials and execution are key to remaining loyal to the original idea.
What values do you seek to express through your projects?
Sylvain: My values in design are honesty, innovation, fun, elegance and timelessness.
Which design pieces do you like most?
Sylvain: There are so many… One is the Vitra .04 office chair by Maarten Van Severen, which I use in my office at home. It's pure, graphic and precise.
Are there any designers who have inspired you in your work?
Sylvain: Of course, Italian masters such as Magistretti and Castiglioni. I adore their humanism and classic style.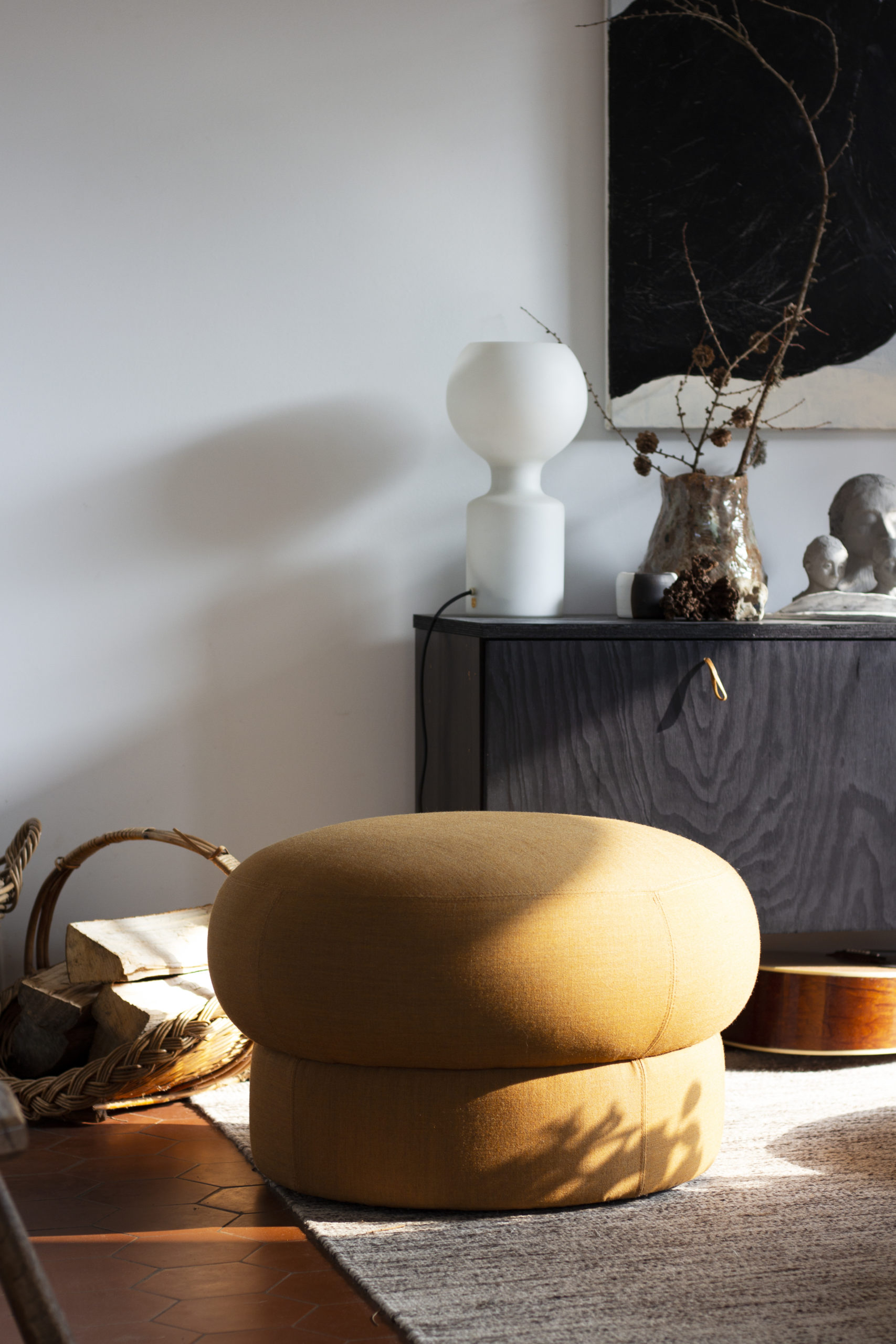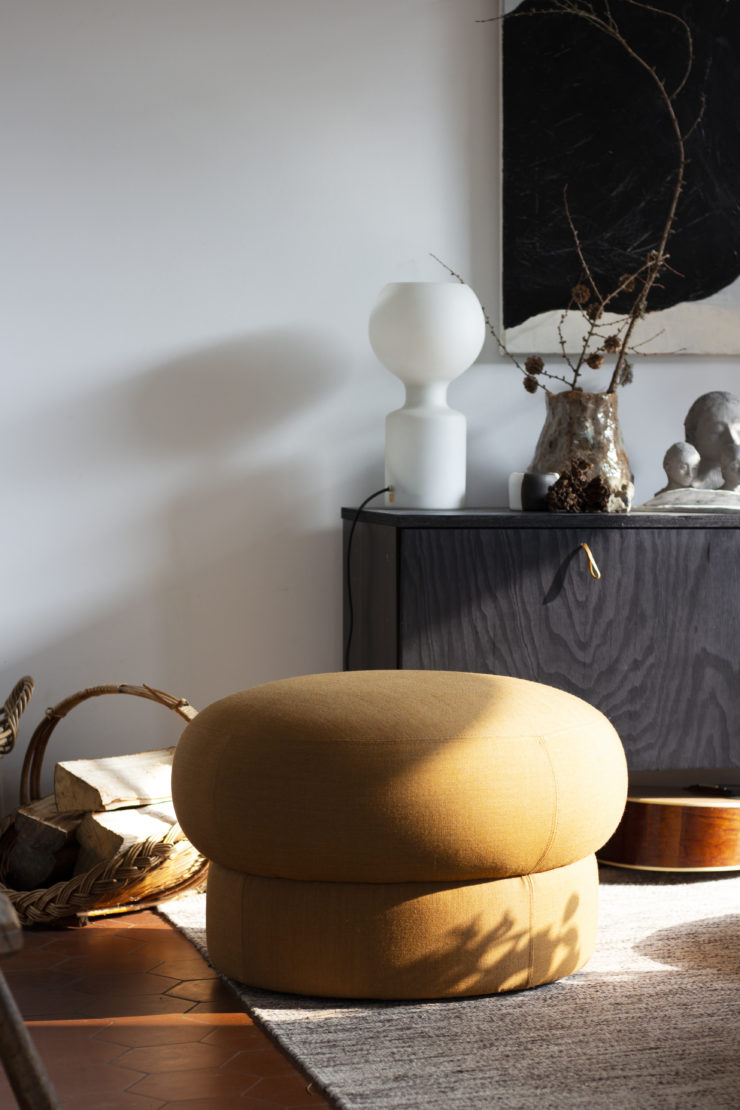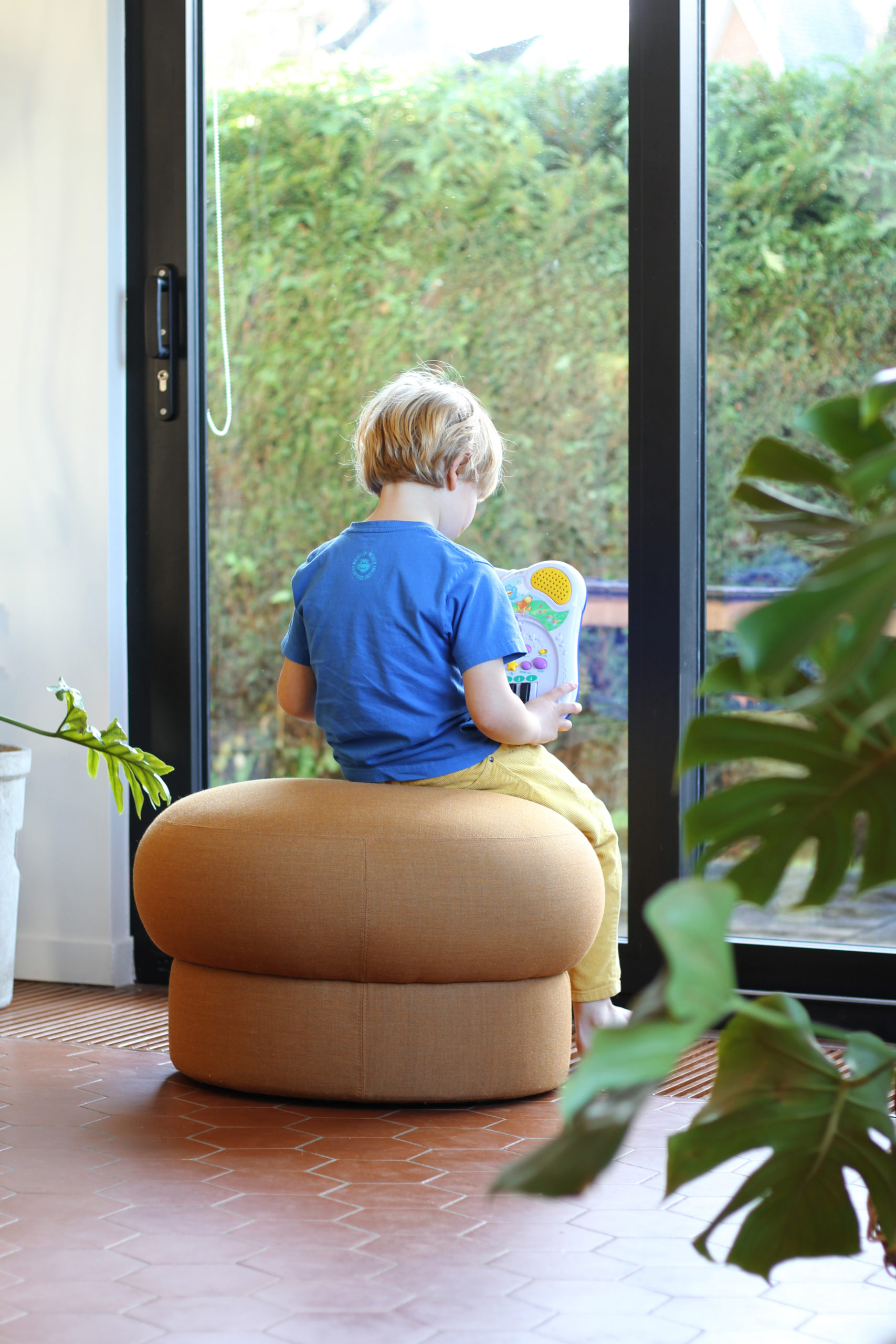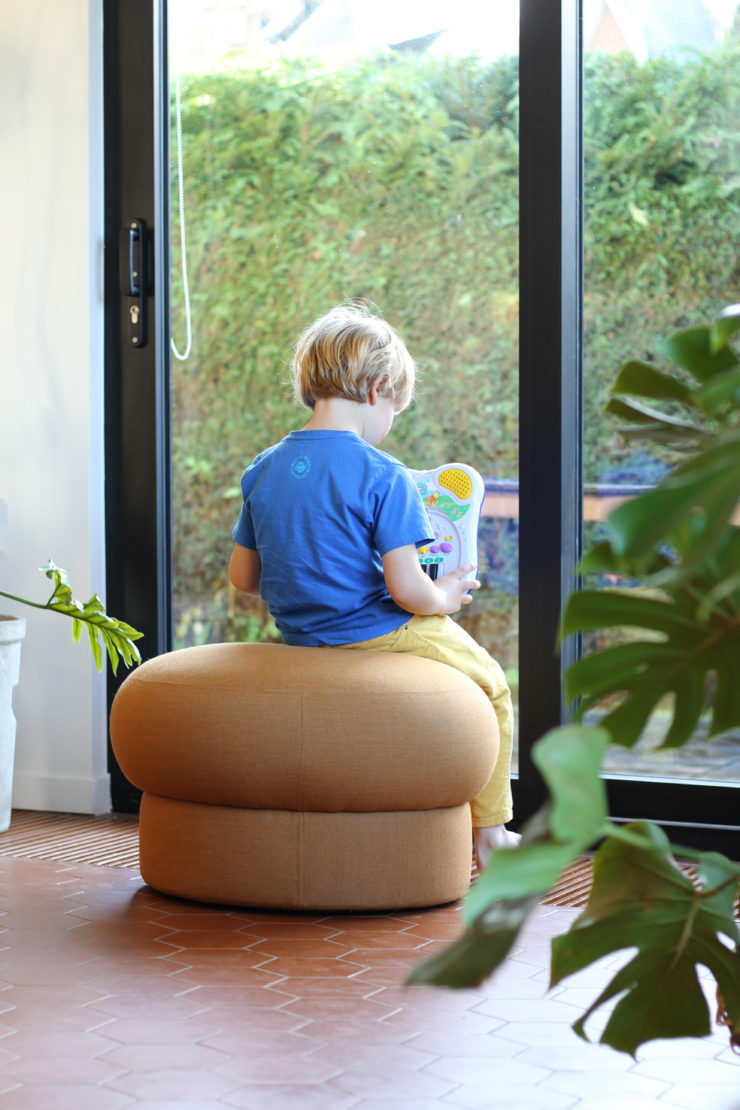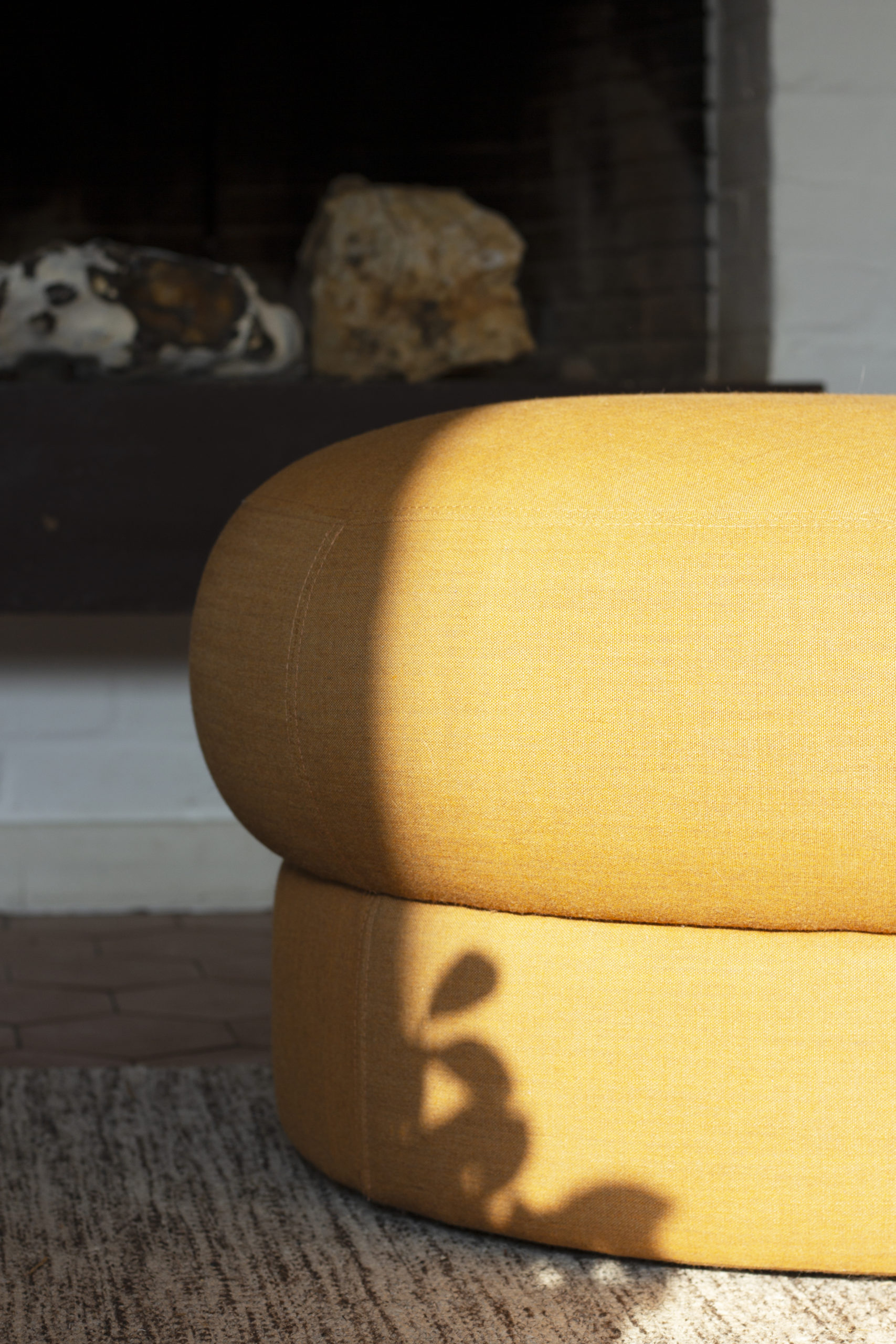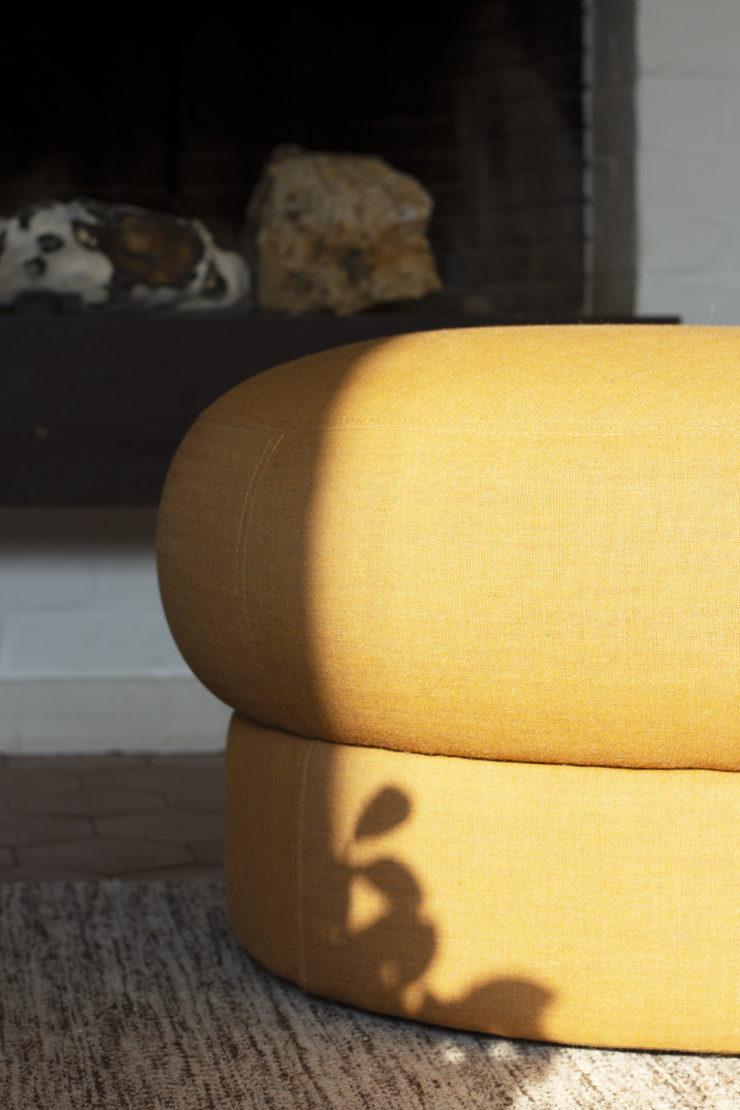 Where do you draw inspiration for your projects from?
Sylvain: Everywhere. But there's no single recipe for a design. It depends on the context. In general, I close my eyes and imagine the essence of the object. My interpretation is highly graphic. When I imagined a pouf for Arrmet, I thought about mushrooms… and this was how CEPE took shape.
What ideas in terms of style did you follow when furnishing your private space?
Sylvain: I live in a house built in 1968, which I renovated. It's very much based on black and white, just like my designs. The living room centres around natural tones, beige, brown, mustard… and features a genuine hammered copper fireplace. It's a characteristic element, which I went to great lengths to preserve.
How does Cèpe fit in with the other pieces you have chosen for your living room?
Sylvain: I have an earthy orange Kvadrat Remix 433 at home, which blends in perfectly with my living room colour scheme. I use it every day and move it to where I need it. Sometimes it's near the fireplace, sometimes next to the sofa. It's simple and graphic, just like the other pieces in my home.
Is there any aspect of your collaboration with Arrmet that you particularly appreciated?
Sylvain: Arrmet is a family-run business and the atmosphere is cordial and friendly. To me this is the best ingredient for good collaboration. I can't wait to create more projects with the Arrmet team and Art Directors Luca and Paolo.
What would you like to work on in the future?
Sylvain: More upholstery projects – sofas and armchairs. And then ceramics, a material I love. It's so beautiful and offers plenty of scope in terms of textures and colours.